Treat yourself. You deserve it.
Whether you're a student Zooming your way through school or are considered an essential worker, we've all been pretty stressed out lately. You deserve a little R&R — and when you don't exactly have the money for the full experience, you can still have a DIY spa day at home!
Spa days are a great excuse to indulge yourself, but they also have surprising health benefits. In addition to being a great stress reliever, your spa routine can reduce inflammation, soothe aches, and promote healthier sleep.
Physical health benefits aside, treating yourself to a spa day is the perfect way to show yourself a little love.
Don't worry about breaking the bank. These ten products below budget-friendly options for your at-home relaxation retreat.
Get your spa ready with some aromatherapy.
Good smells can do great things. A beautiful candle can help reduce your stress and transform your bathing experience. Aromatherapy is a must for your spa day!
Aromatherapy promotes the wellbeing of your mind, body, and spirit, carrying you away to a relaxing mental space. 
1. Lavender + Eucalyptus Candle
Photo: Target
This Lavender + Eucalyptus candle by Project 62 infuses your spa day with a luxurious blend of lavender, cinnamon, sandalwood, and eucalyptus, perfect for a relaxing night in!
2. Earl Grey Tea Candle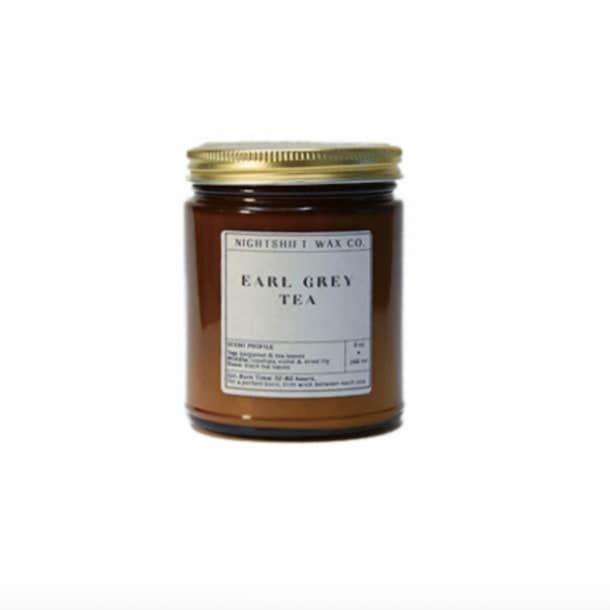 Photo: Nightshift Wax Co.
Nightshift Wax Co.'s Earl Grey Candle features top notes of bergamot and black leaves, a middle note of rosehips, violet, and lilies with a lemon zest base. 
Draw yourself a bath.
Now that you're ready to relax, grab a comfy robe and start filling up your tub. Adding a bath bomb can up your experience with aromatherapy and healing agents.
3. Serre' Velvet Mink Plush Robe in Mauve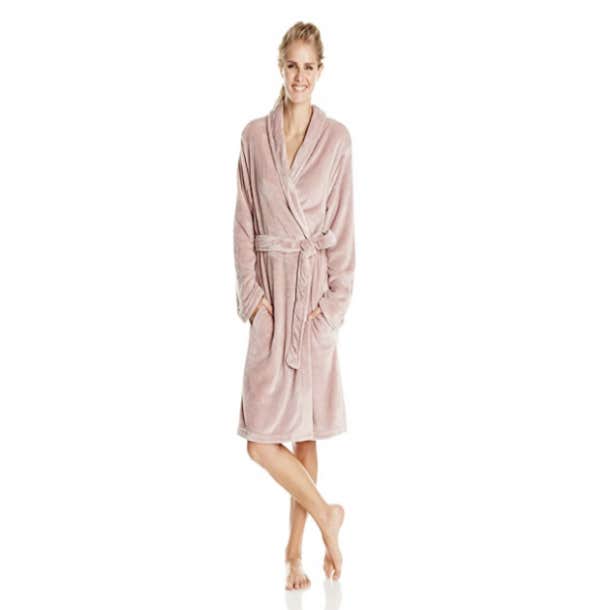 Photo: Amazon
This Mink Plush Robe is not only elegant. It's super silky and smooth! It will make you feel spoiled by its opulence. 
(Check prices and reviews on Amazon)
4. Heydey Portable Speaker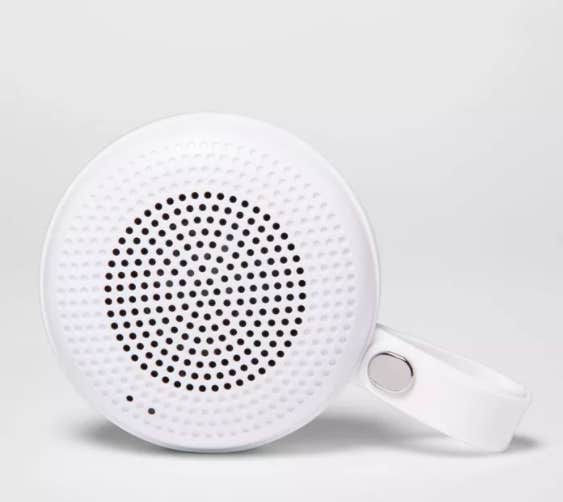 Photo: Target
Set the mood with some music. Whether you choose a spa playlist, your favorite podcast, or that new album you've been dying to listen to, this little speaker packs some mighty sound into its small frame (and comes in four super cute colors!).
5. Bamboo Bathtub Tray Bath Table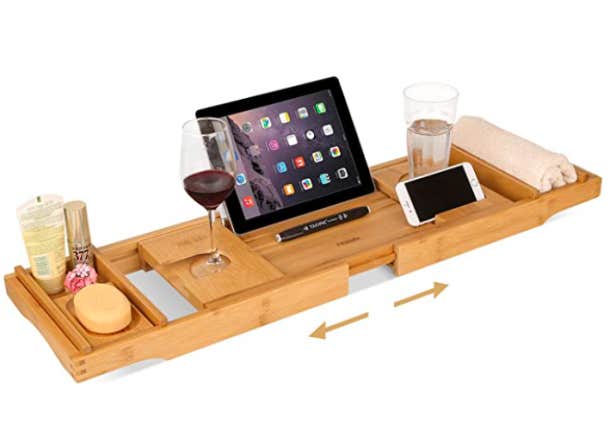 Photo: Amazon
Elevate your experience with the bathtub tray that'll let you have a glass of wine by your side as you finally take some time out to binge-watch that Netflix show everyone's been talking about.
(Check prices and reviews on Amazon)
6. Dr. Teal's Ultra Moisturizing Bath Bombs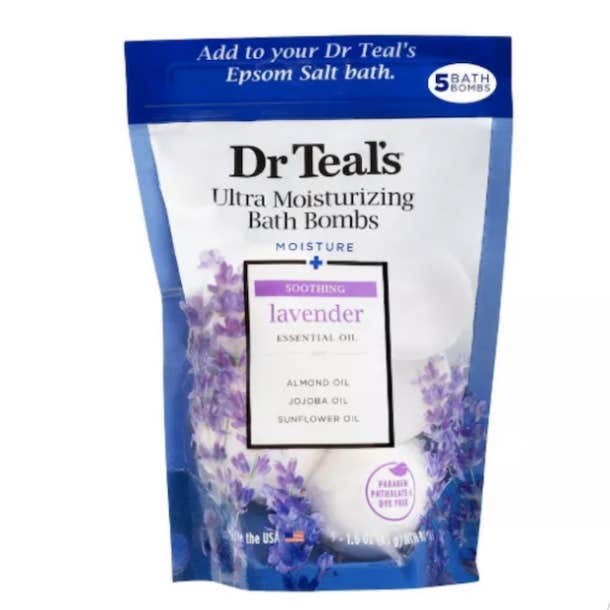 Photo: Target
With lavender and nutrient-rich oils, it soothes your body and relaxes your mind.
Dr. Teal's Bath Bombs nourish skin while relaxing your mind with their combination of almond, jojoba, and sunflower oils, plus its fragrant lavender scent!
7. The Honest Company Truly Calming Bubble Bath Lavender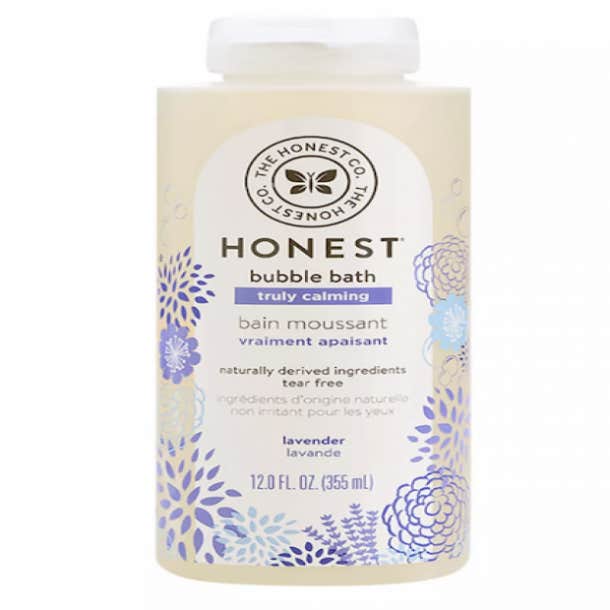 Photo: Target
If you're not a bath bomb person, try out this calming lavender bubble bath for a truly luxurious experience. The natural fragrances featured in this bath will have you so relaxed you might need a nap after your bath!
Give your skin some TLC.
Between pollutants in the air, sun exposure, and even our diets, our skin takes a beating every day. If yours has been looking a little dull and lifeless lately, a little TLC will go a long way!
8. Dove Macadamia & Rice Milk Exfoliating Body Scrub
Photo: Walmart
Body polish reveals silky smooth skin. This body scrub is divine. It is my hands-down absolute favorite. The rich macadamia scent, whipped creamy texture, and gentle exfoliation work to make you feel like the queen that you are!
9. TonyMoly I'm Real Pearl Luminating Sheet Mask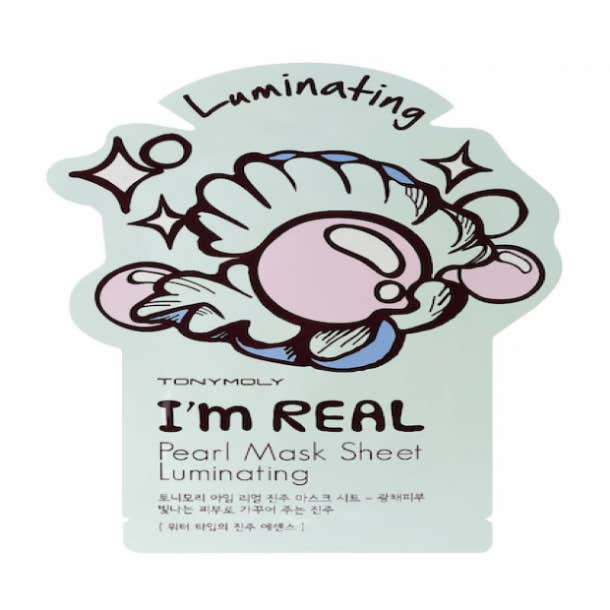 Photo: Ulta
Tony Moly's I'm Real sheet mask will tighten and hydrate, relieving dehydrated skin. The pearl extract in this mask promotes a brighter complexion and healthier skin!
10. Sweet Chef Ginger Vitamin C Fresh-Pressed Sheet Face Mask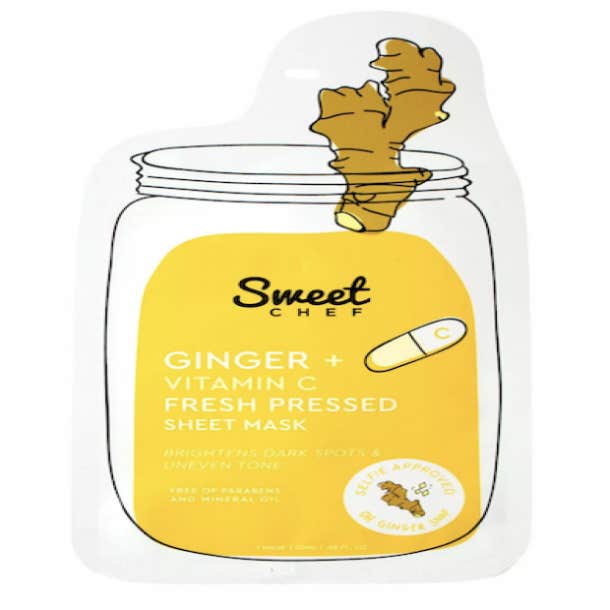 Photo: Target
Sweet Chef's Vitamin C mask uses ginger and vitamin C to get your glowing and radiant. This mask will hydrate and neutralize environmental effects, reviving dull skin almost instantly!
11. Wander Beauty Baggage Claim Gold Eye Masks, 6 Pair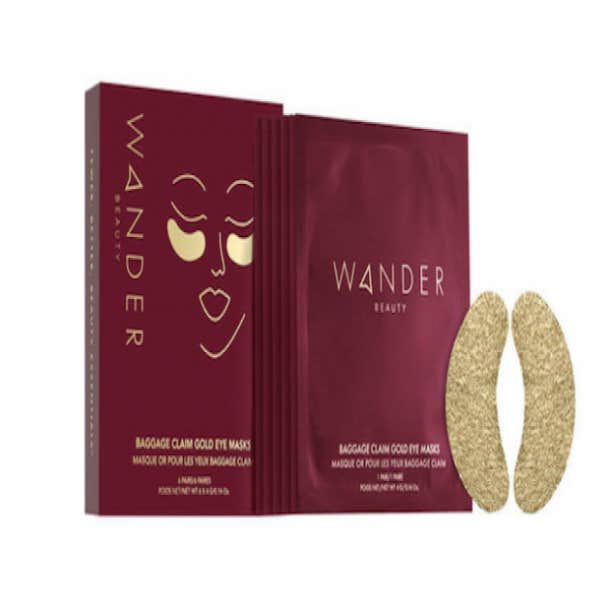 Photo: Dermstore
Wander Beauty's Baggage Claim masks are not only glamourous but they are also powerful! The ingredients work to soothe redness, brighten, hydrate, and improve the texture of your skin. You'll look as good as you feel!
12. Bawdy Slap It Butt Sheet Mask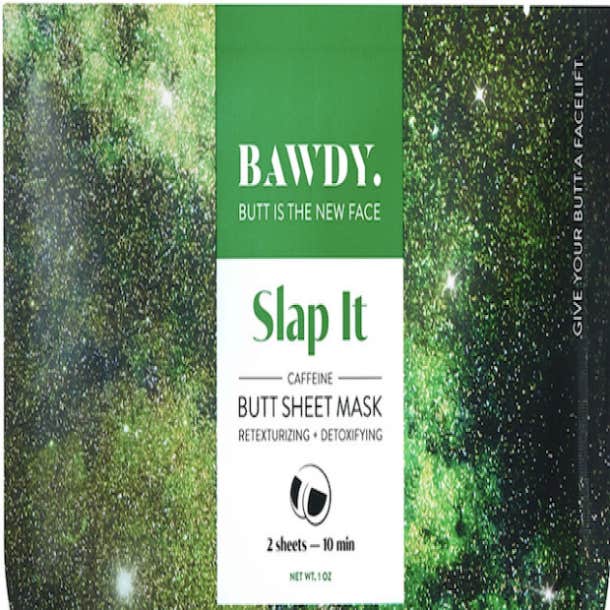 Photo: Bawdy Beauty
How often do we neglect our booty during spa day? A lot! Not anymore. This mask by Bawdy contains caffeine to detoxify, aloe to regenerate, orange peel to exfoliate, and goji berry to anti-oxidize. It's worth it - especially if you suffer from acne!
13. Tree Hut Shea Body Butter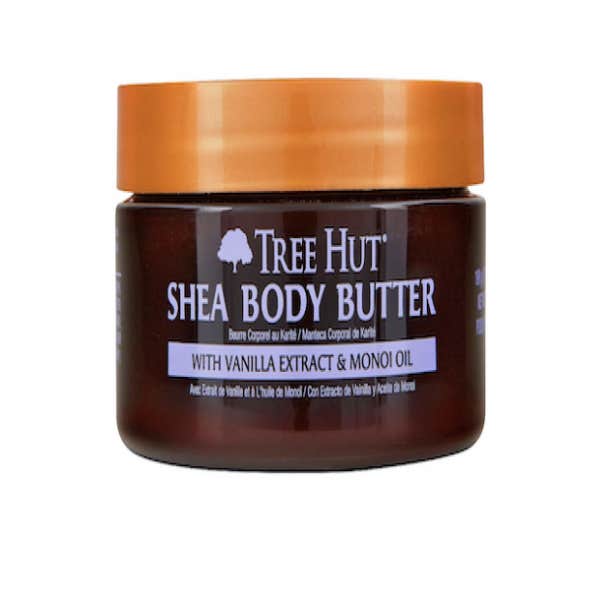 Photo: Ulta
After your bath, keep the aromatherapy going with this moisturizer. Tree Hut's Tahitian Vanilla Bean will make you think you're a million miles away on a golden beach, enjoying the sun and waves. 
14. Truly Unicorn CBD Whipped Body Butter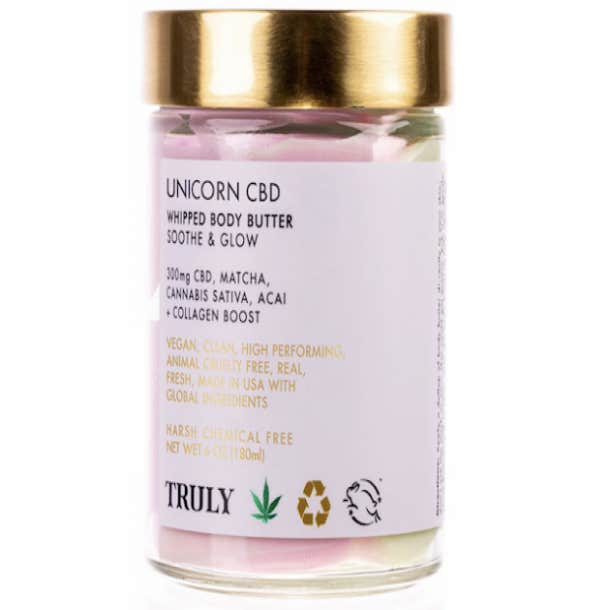 Photo: Ulta
If you've had enough aromatherapy and are looking for something else to help you relax, grab this Unicorn CBD Whipped Body Butter. Not only does it smell great, but it's also nourishing, and it's packed with 300mg of CBD to help calm your skin and reduce redness!
15. Aveeno Repairing CICA Moisturizing Foot Mask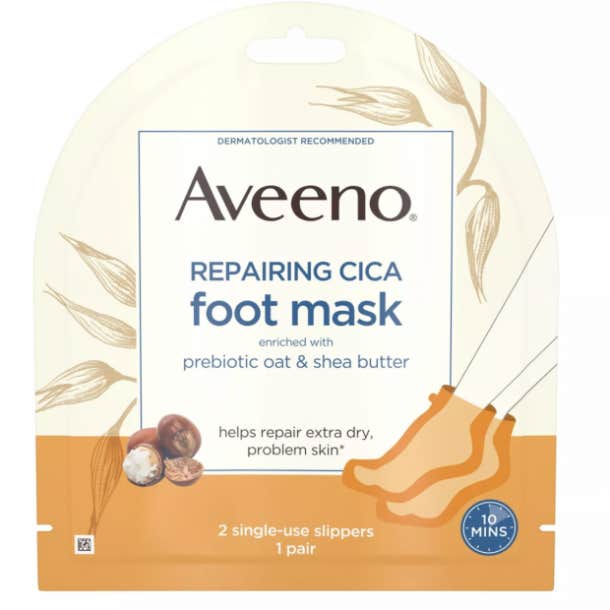 Photo: Target
While you're finishing up, slip on a pair of these Aveeno Repairing Cica Foot Mask slippers. In only 10 minutes, this foot mask leaves your feet visibly soft and smooth. The shea butter and prebiotic oat are soothing and nourishing. You'll be addicted to these masks!
Relax all of your muscles with a massage.
Stress tenses up the muscles in your body, and if you don't relax them every once in a while, it could do some scary long-term damage. If you don't have anyone around to give you a massage, there are tools to help you massage yourself.
16. Natural Jade Face Roller and Scraping Plate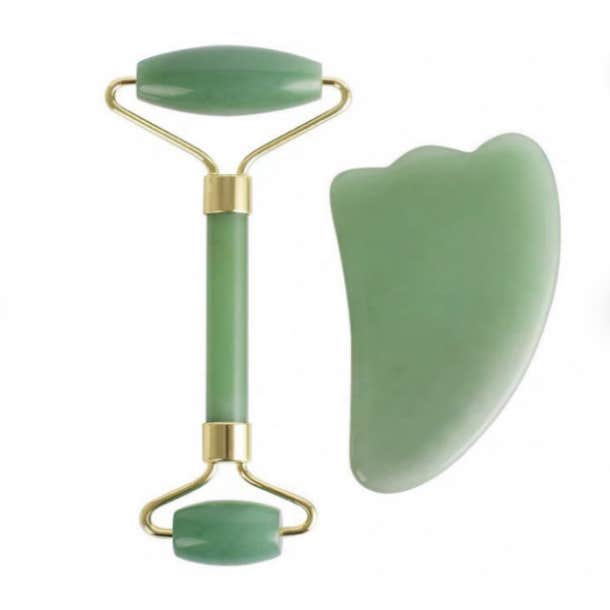 Photo: Etsy
A face roller is a must for your DIY spa day! It tones your muscles, releases toxins, boosts circulation, improves product absorption, and last but not least, it is so relaxing. I could do it all day!
17. Handheld Back Massager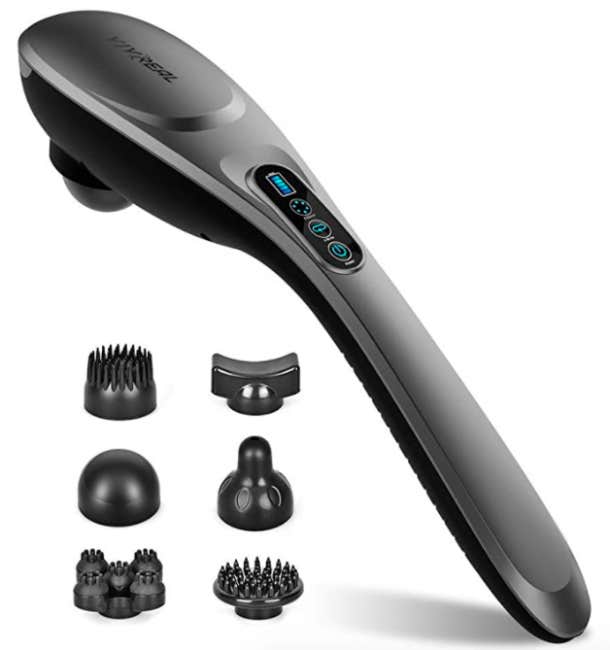 Photo: Amazon
There's no feeling quite like getting those knots out of your muscles, and with this handheld massager you can do it yourself — any time, anywhere!
(Check prices and reviews on Amazon)
Whatever you choose, remember to have a Happy Spa Day!
Rachel Reed is writer and editorial Intern with interests in news, culture, self, and relationships.
YourTango may earn an affiliate commission if you buy something through links featured in this article.