When it comes to memorizing Bible verses, there are plenty of short quotes in scripture to learn.
The Bible is oftentimes used by Christians to say something about what it means in their daily life or daily interactions.
In life, there is a time and a place for something.
This is why people often have the best short Bible quotes, scripture, and verses memorized.
Some people like to use the Bible to quote scriptures or verses to relate to whatever they are feeling and thinking.
Others use quotes from the Bible on their journey to finding faith and believing in God and the good of people. 
[embedded content]
Having a favorite Bible verse can get you through tough times, grow stronger within yourself, and have compassion and kindness for others.
A lot of the verses in the Bible can be lengthy but there are many short verses that you can find inspiration and strength.
The verses and scriptures from the Bible are known as the Word of God.
Many readers of the scripture, believe the verses and scriptures are inspirational.
You might believe so too after reading these scriptures. 
Here are the 50 best short Bible quotes, verses and scriptures for you to explore:
1  "If we confess our sins, he is faithful and just and will forgive us our sins and purify us from all unrighteousness." —John 1:9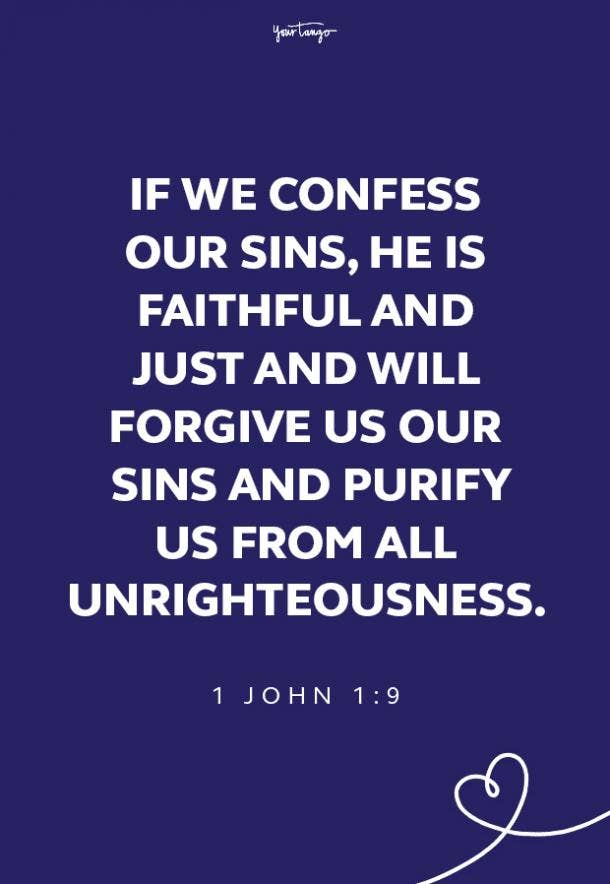 2. "We love because he first loved us." — 1 John 4:19 (NIV)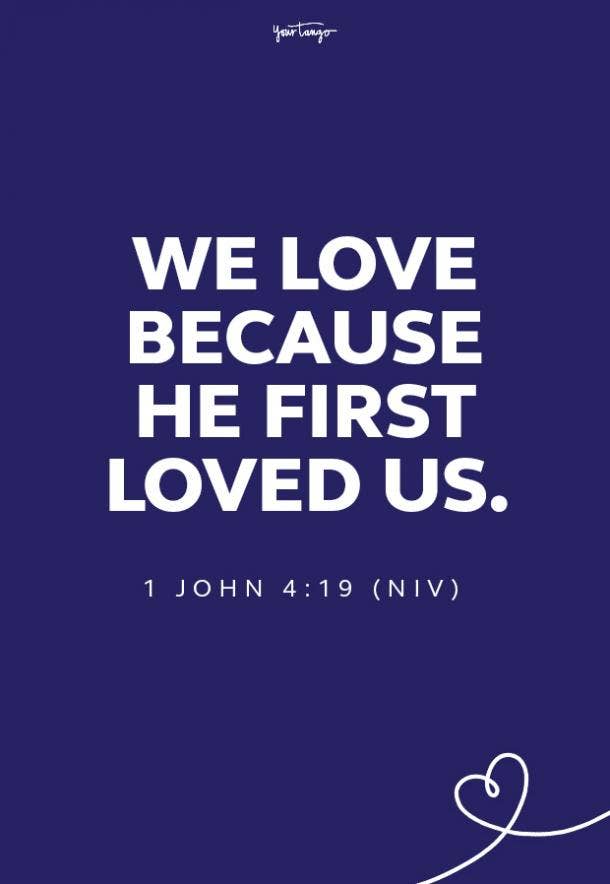 3. "The steadfast love of the LORD never ceases; his mercies never come to an end; they are new every morning; great is your faithfulness." — Lamentations 3:22-23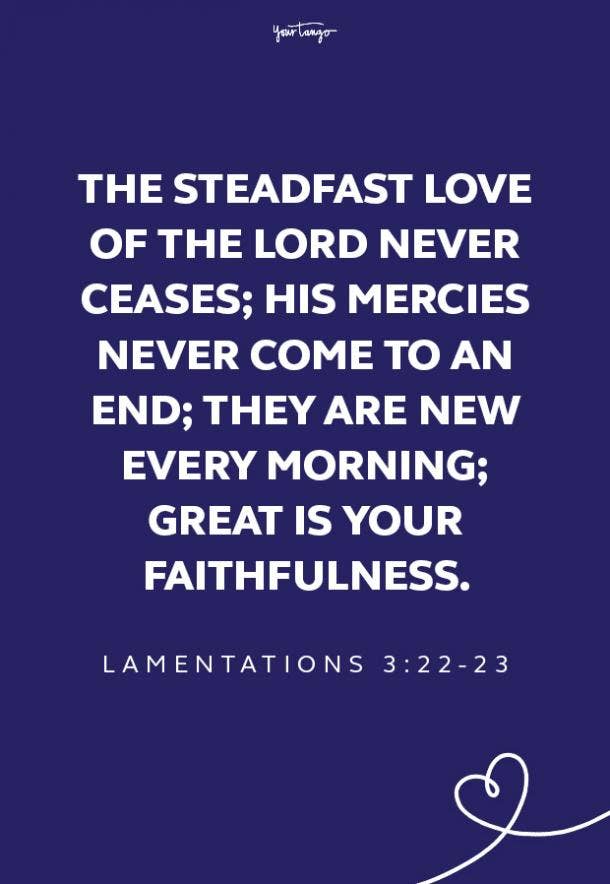 4. "Greater love has no one than this: to lay down one's life for one's friends." — John 15:13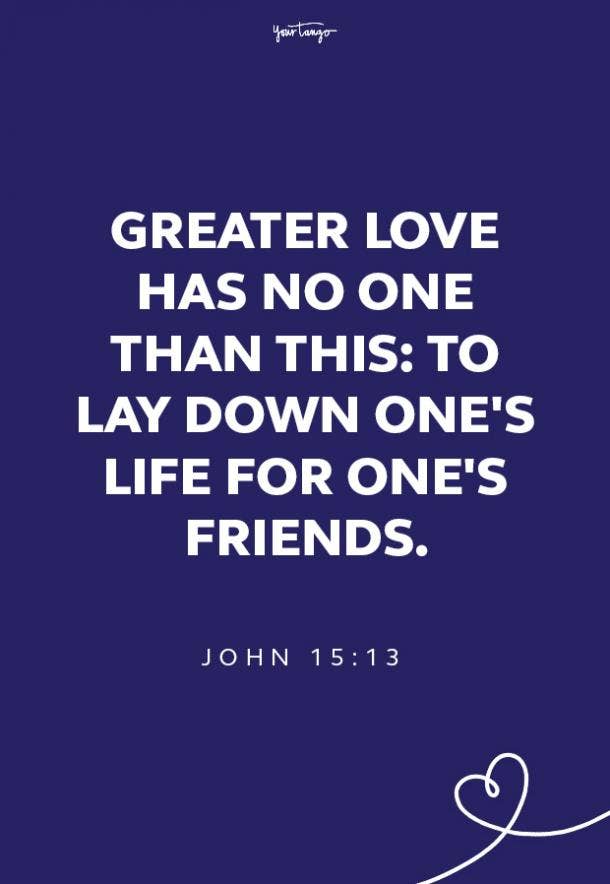 5. "In everything he did he had great success because the LORD was with him." — 1 Samuel 18:14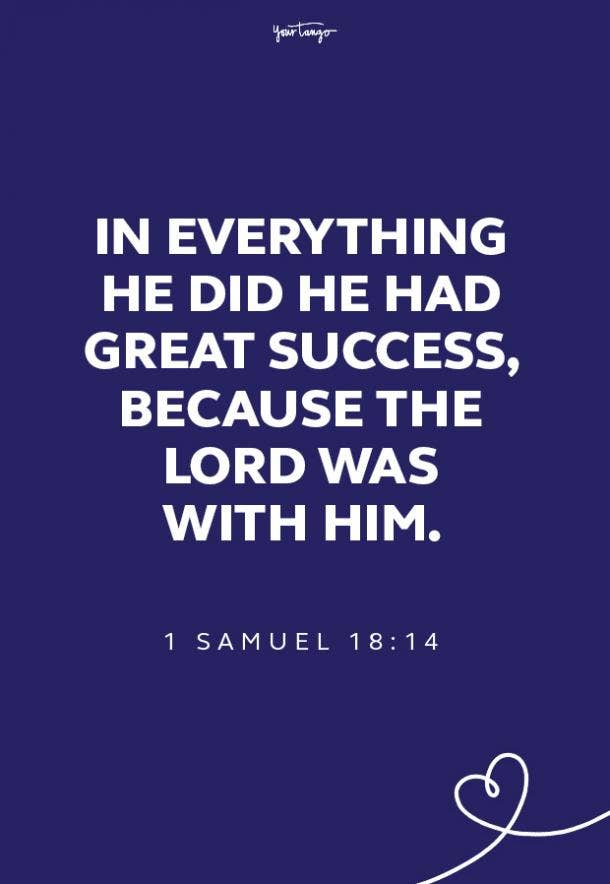 6.  "But Jesus looked at them and said, "With man this is impossible, but with God all things are possible." — Matthew 19:26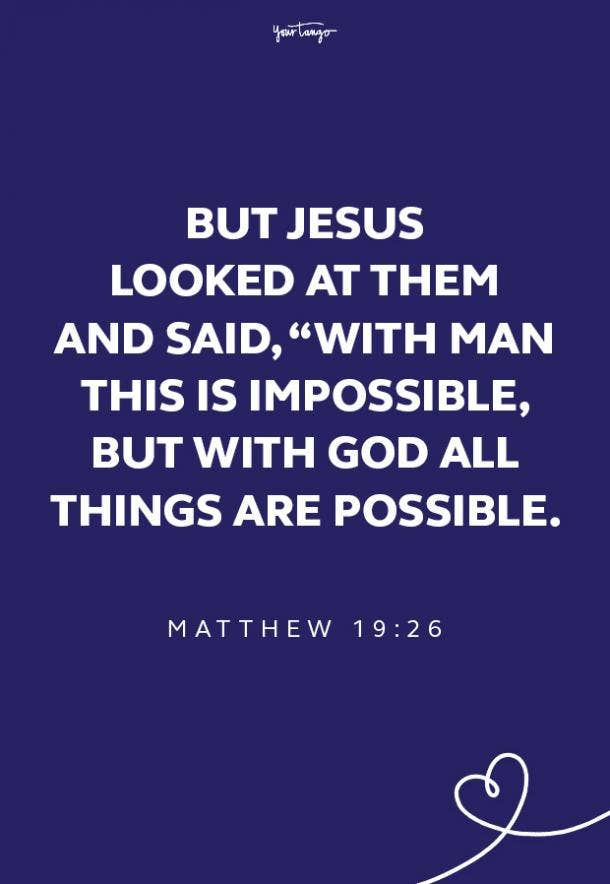 7. "The LORD is my light and my salvation; whom shall I fear? The LORD is the stronghold of my life; of whom shall I be afraid?" — Psalm 27:12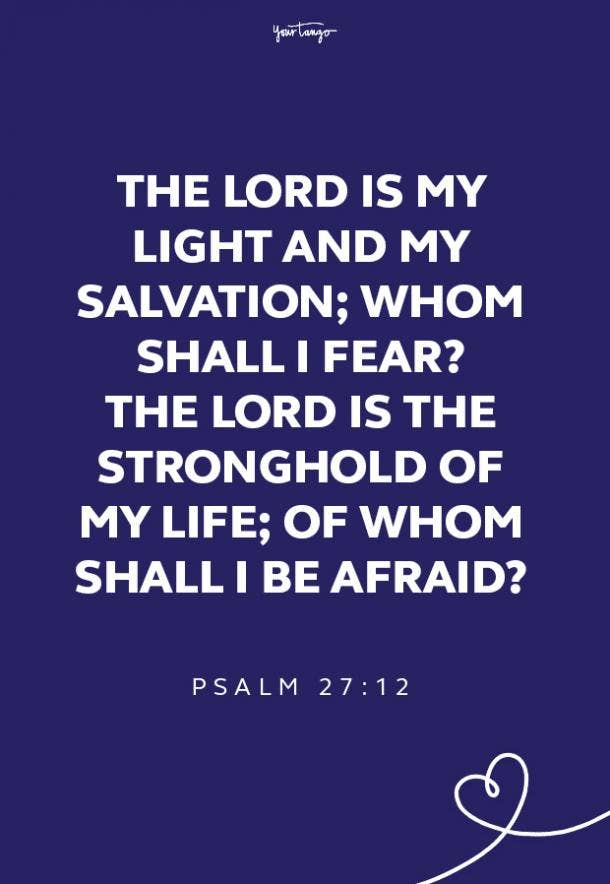 8. "Rejoice always." — 1 Thessalonians 5:16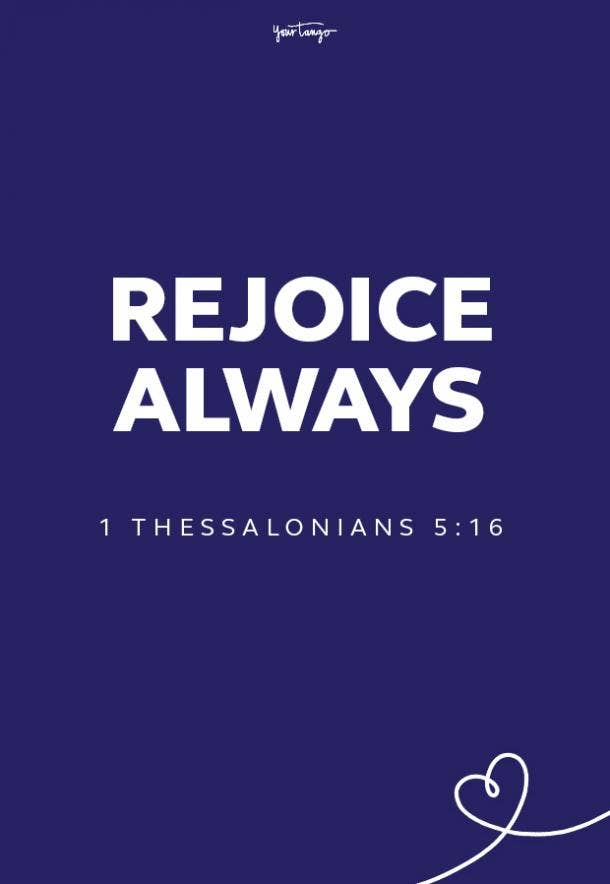 9. "But seek first his kingdom and his righteousness, and all these things will be given to you as well." — Matthew 6:33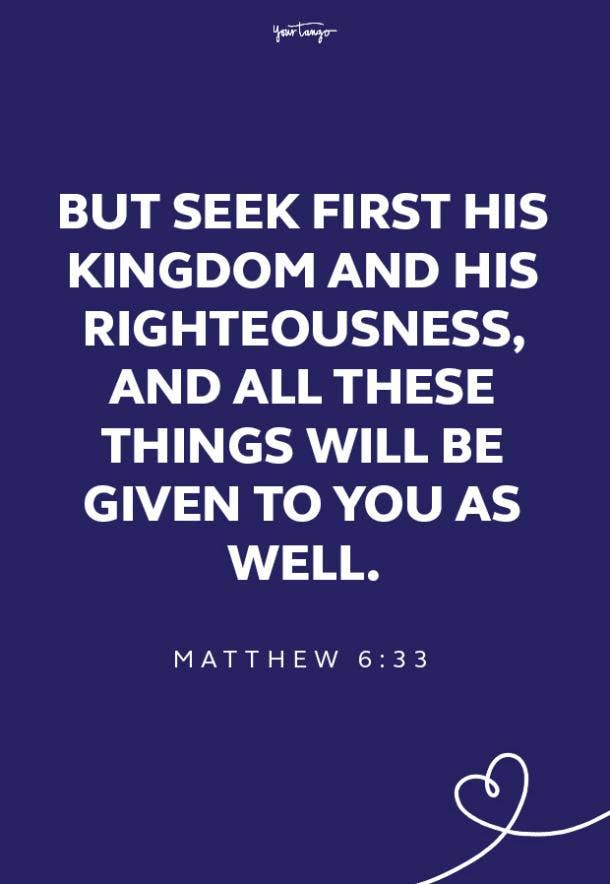 10. "For this is the love of God, that we keep His commandments. And His commandments are not                            burdensome." — 1 John 5:3
11."For we live by faith, not by sight." — 2 Corinthians 5:7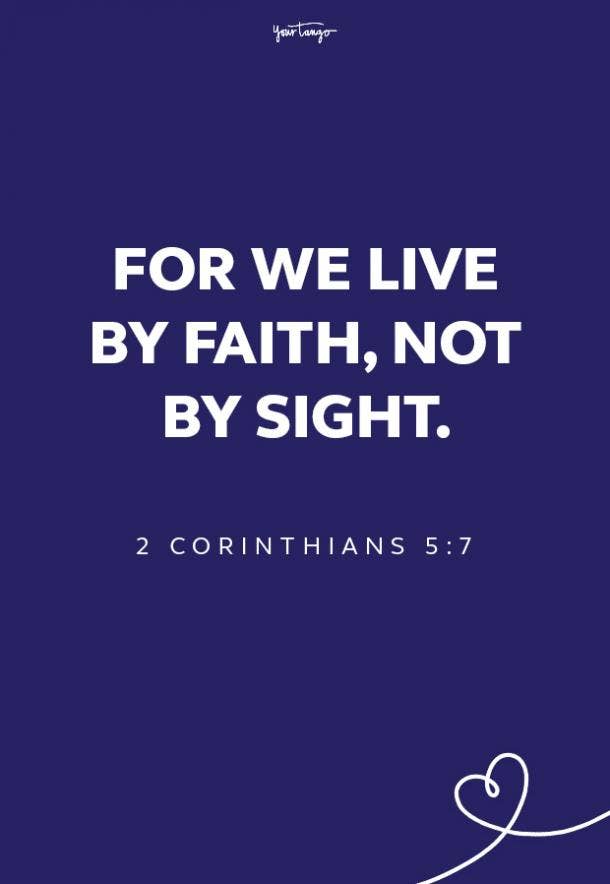 12. "Draw near to God and He will draw near to you." — James 4:8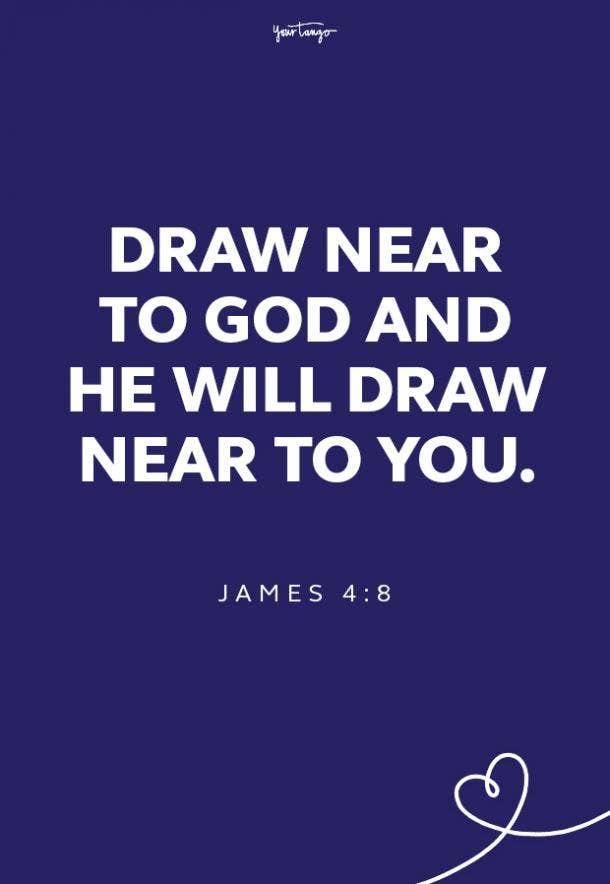 13. "There is no fear in love. But perfect love drives out fear because fear has to do with punishment. The one who fears is not made perfect in love." — John 4:18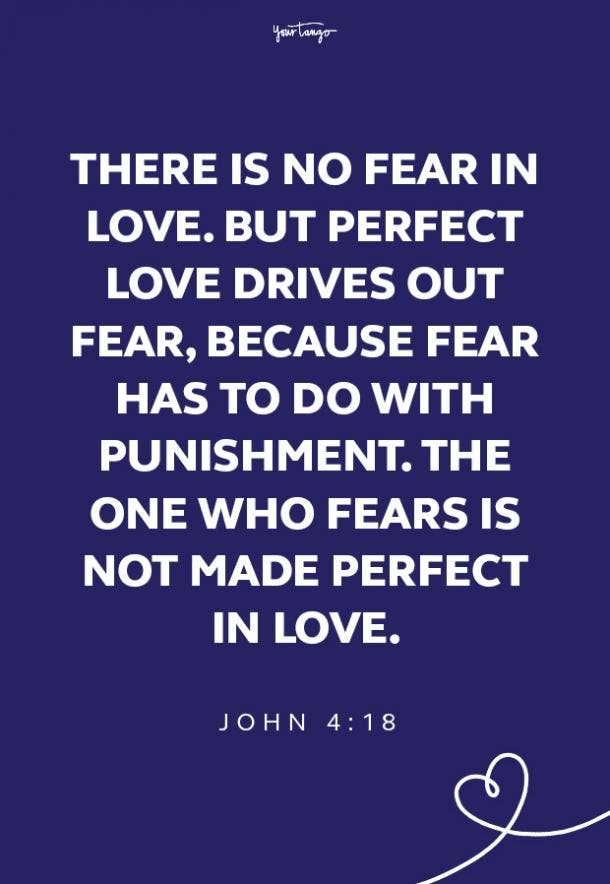 14. "May the God of hope fill you with all joy and peace as you trust in him, so that you may overflow with hope by the power of the Holy Spirit." — Romans 15:13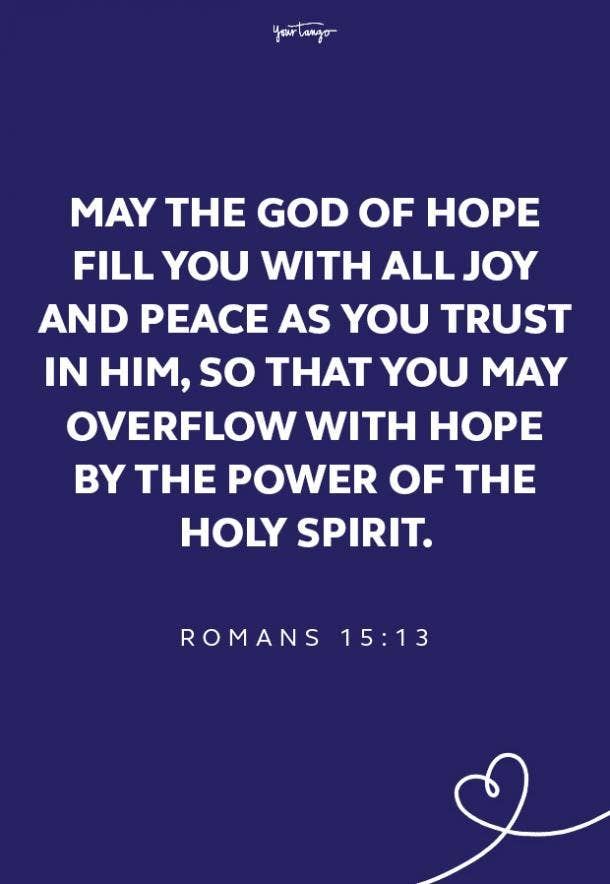 15. "Be strong, and let your heart take courage, all you who wait for the LORD." — Psalm 31:24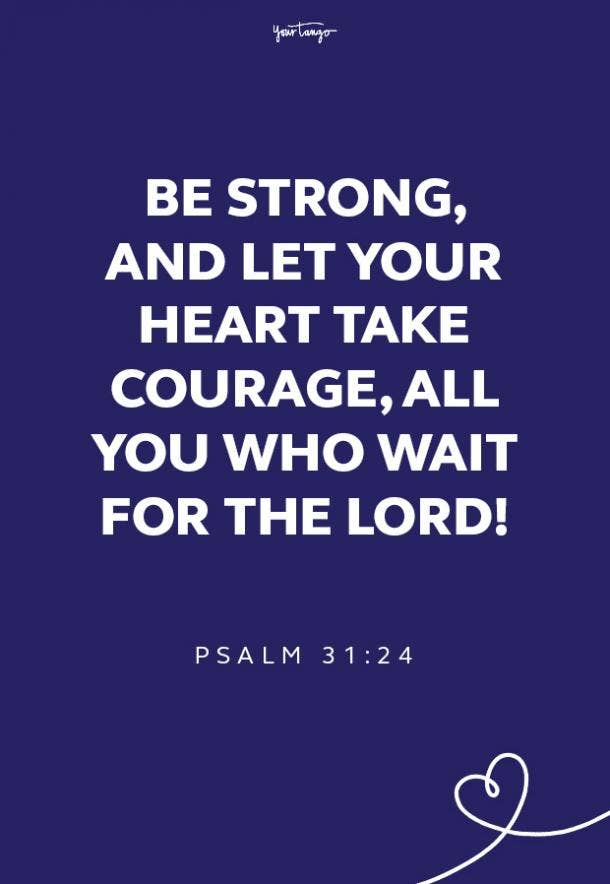 16. "Fear not, for I am with you; be not dismayed, for I am your God; I will strengthen you, I will uphold you with my righteous right hand." — Isaiah 41:10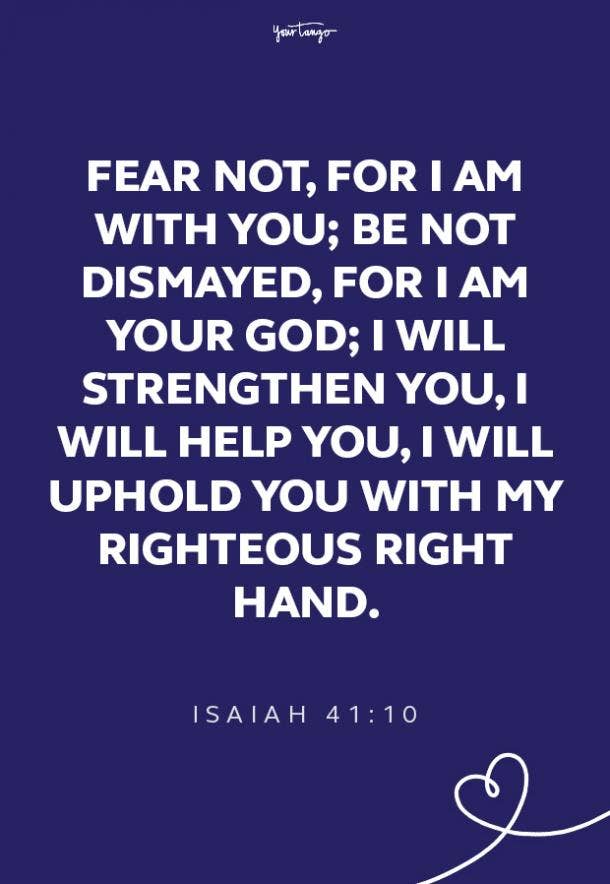 17. "I can do all things through him who strengthens me." — Philippians 4:13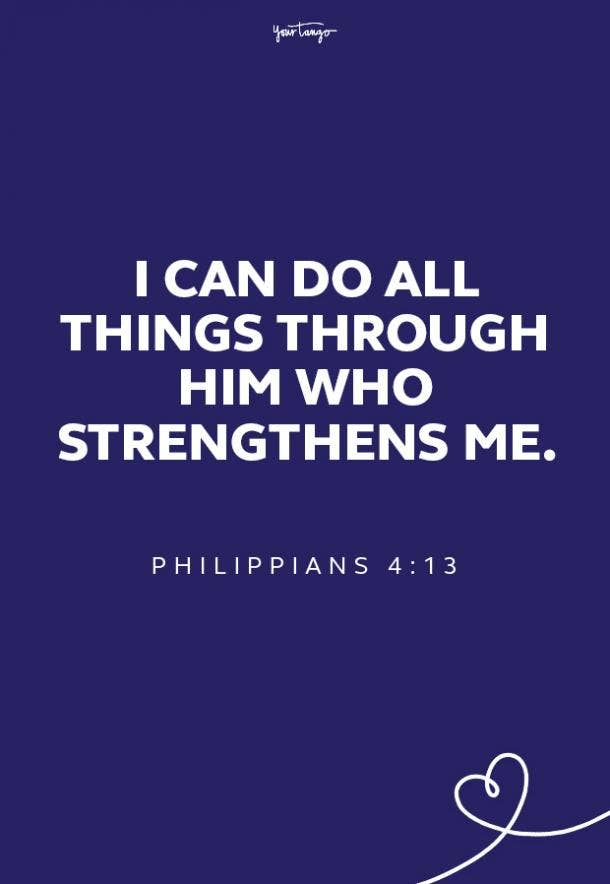 18. "Set your mind on things above, not on things on the earth." — Colossians 3:2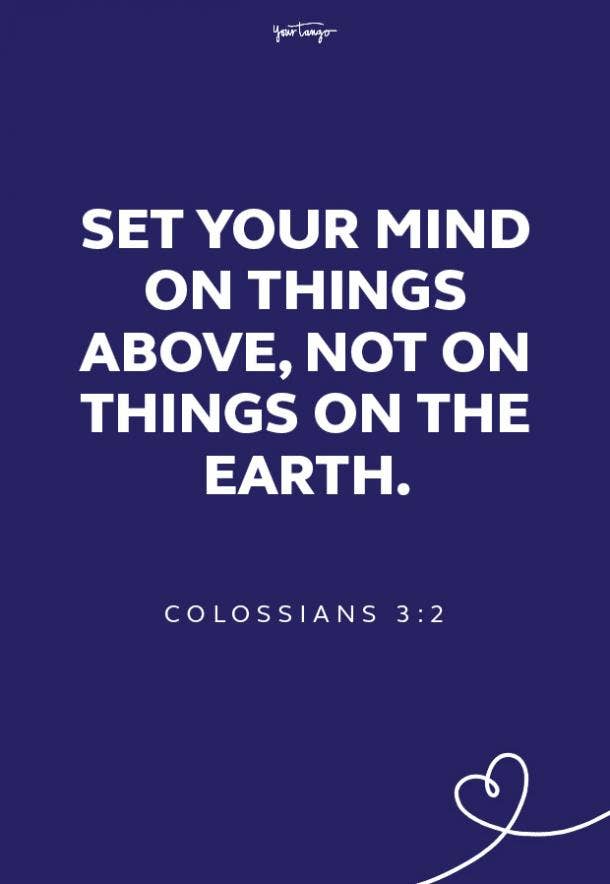 19. "You are the light of the world. A city that is set on a hill cannot be hidden." — Matthew 5:14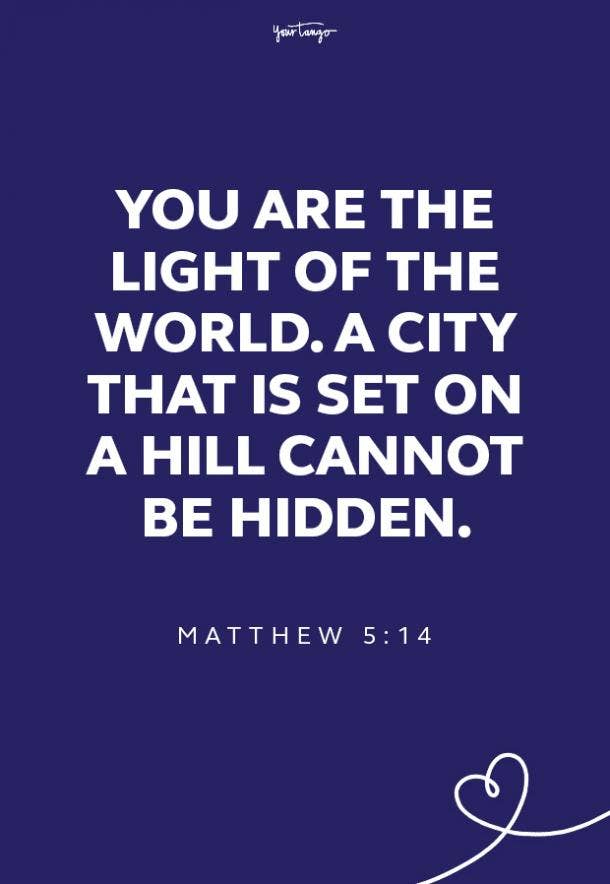 20. "The Lord bless you and keep you." — Numbers 6:24 
21. "And be kind to one another, tenderhearted, forgiving one another, even as God in Christ forgave you." — Ephesians 4:32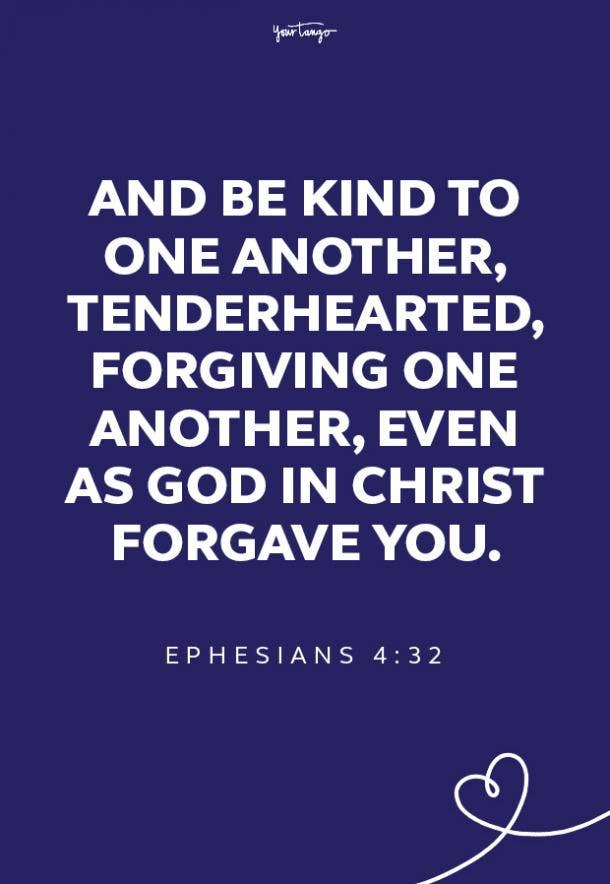 22. "For you are all sons of God through faith in Christ Jesus." — Galatians 3:26
23. "Let us hold fast the confession of our hope without wavering, for He who promised is faithful." — Hebrews 10:23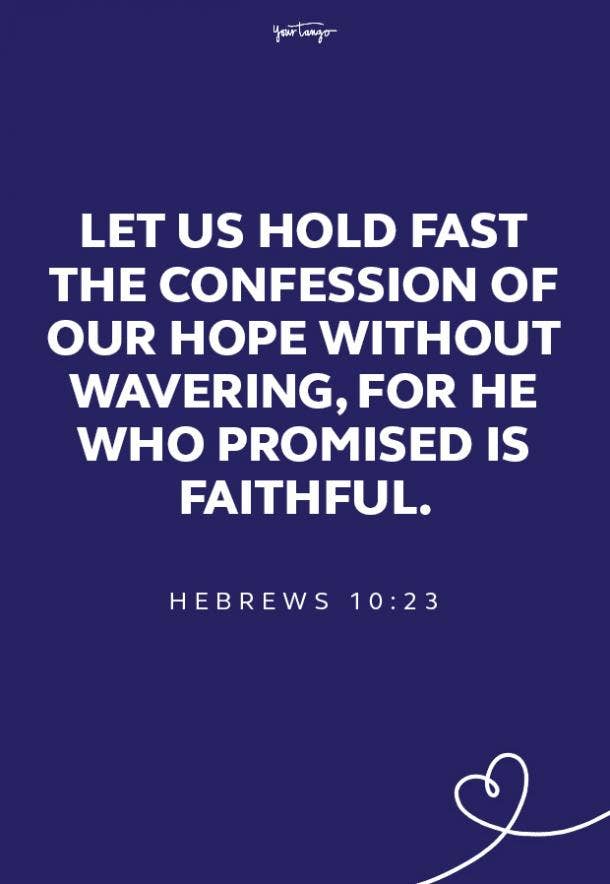 24. "Now faith is the substance of things hoped for, the evidence of things not seen." — Hebrews 11:1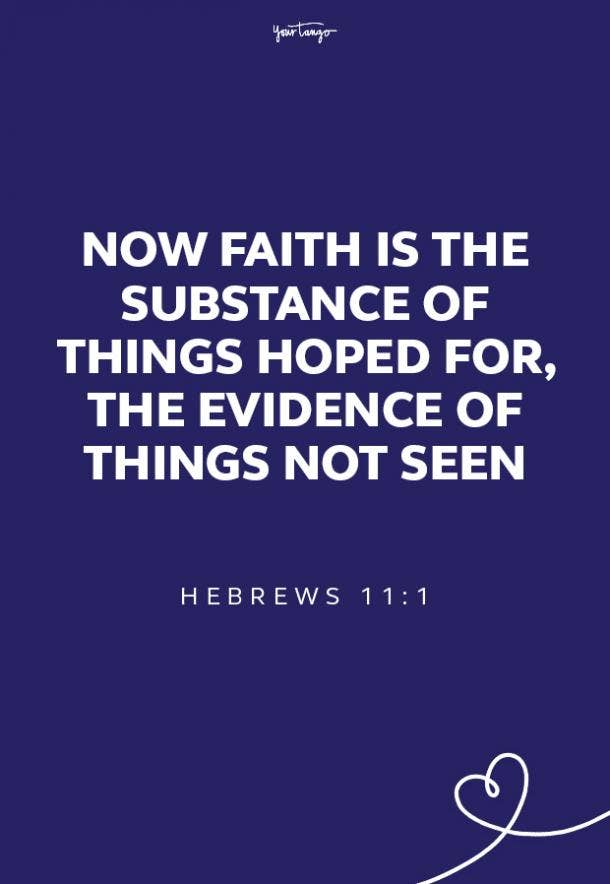 25. "Be watchful, stand firm in the faith, act like men, be strong. Let all that you do be done in love." — 1 Corinthians 16:13-14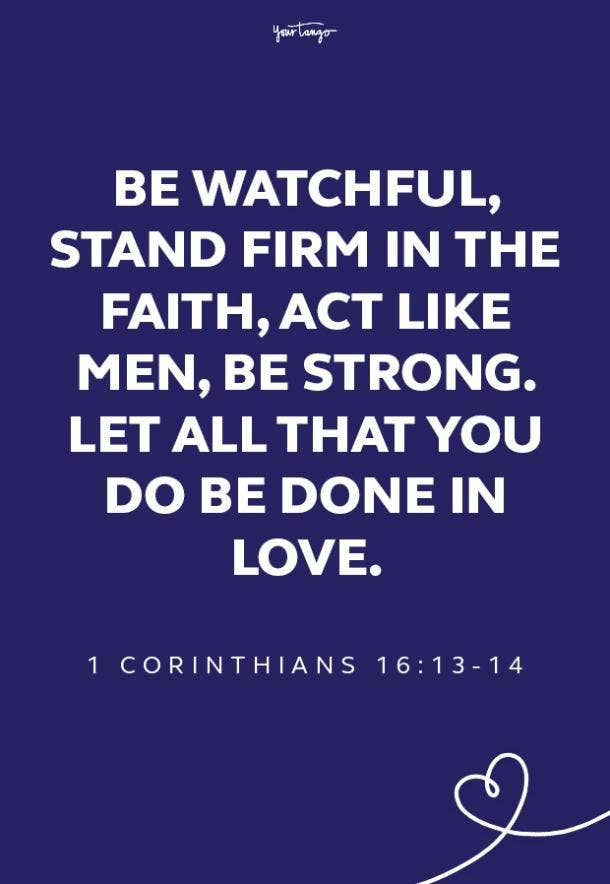 26. "Our faith can move mountains." — Matthews 17:20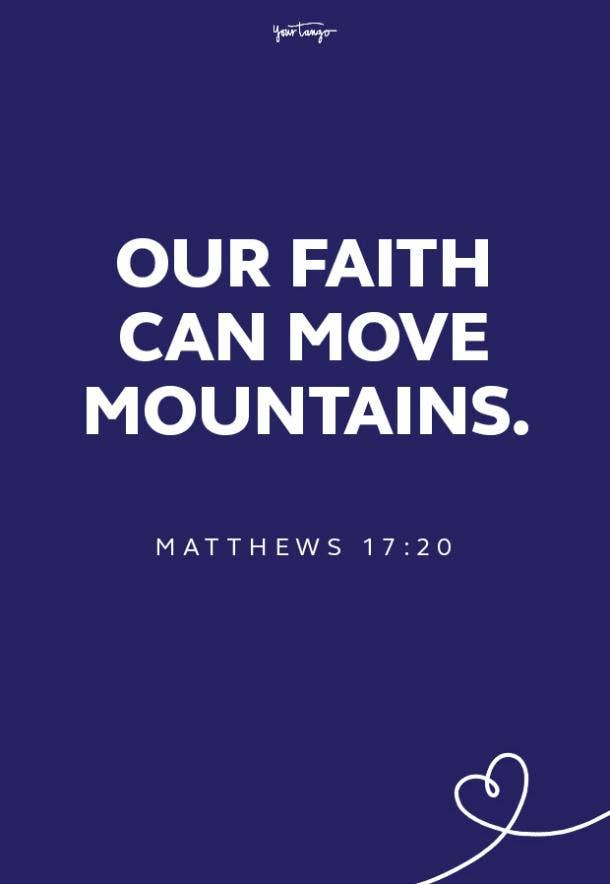 27. "Delight yourself also in the Lord, And He shall give you the desires of your heart." — Psalm 37:4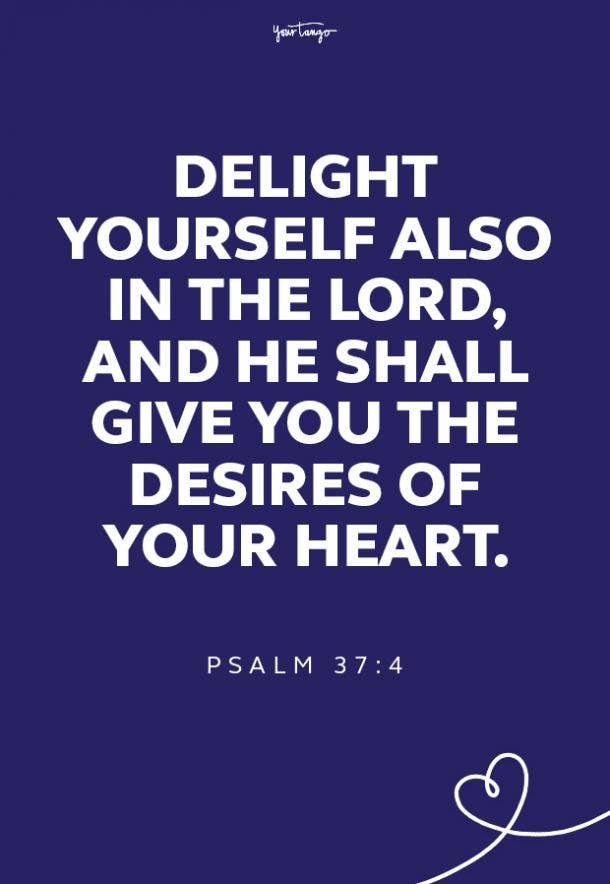 28. "...Rejoicing in hope, patient in tribulation, continuing steadfastly in prayer" — Romans 12:12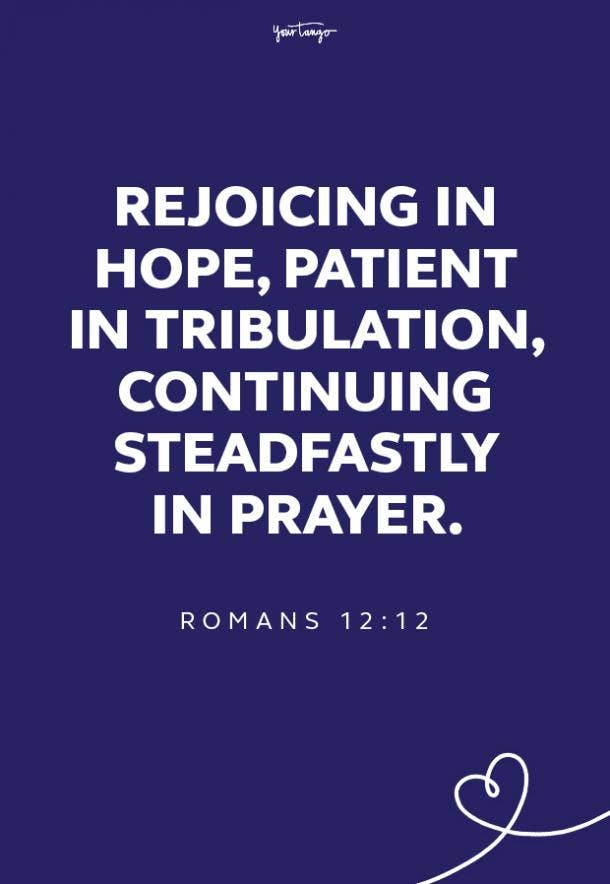 29. "Commit your way to the Lord, Trust also in Him, And He shall bring it to pass." — Psalm 37:5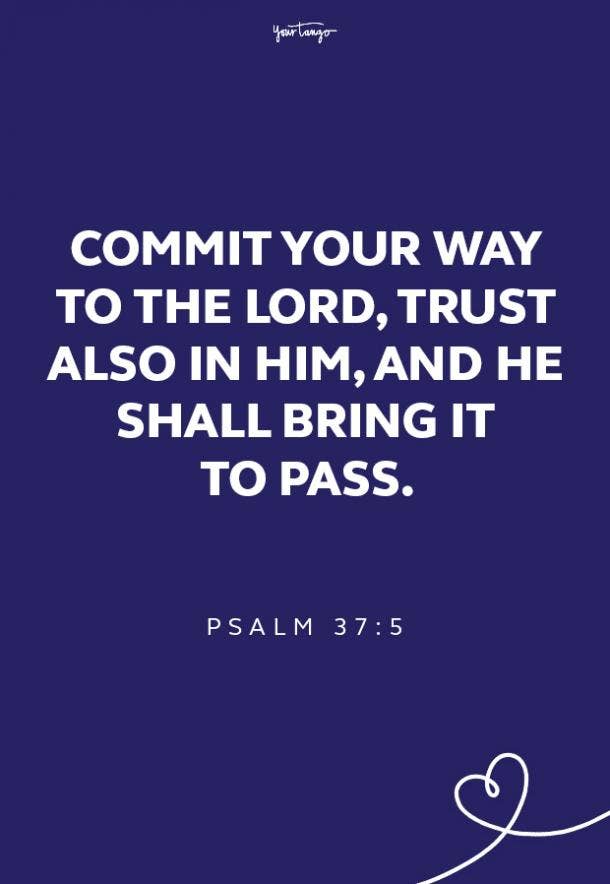 30. "Give thanks to the LORD for He is good: His love endures forever." — Psalm 107:1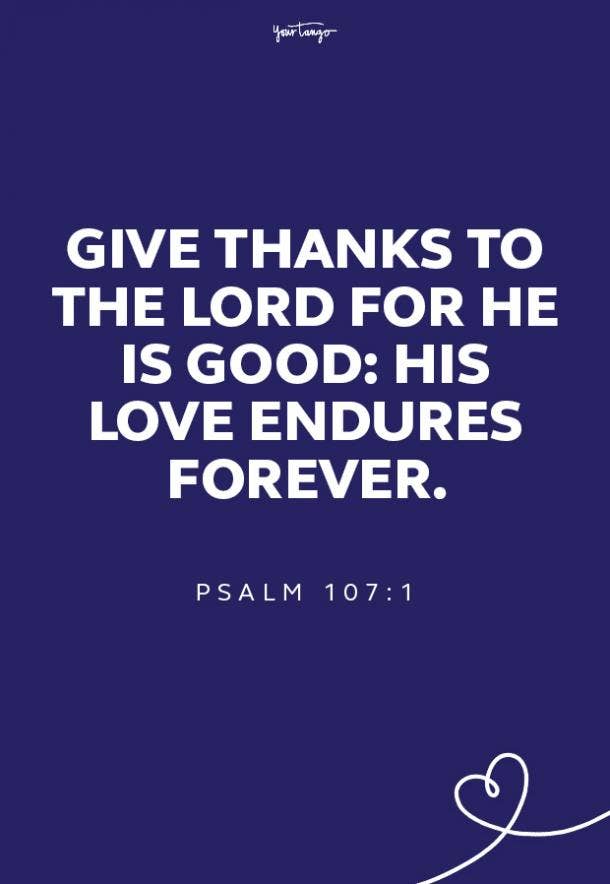 31. "And we know that in all things God works for the good of those who love him, who have been called according to his purpose." — Romans 8:28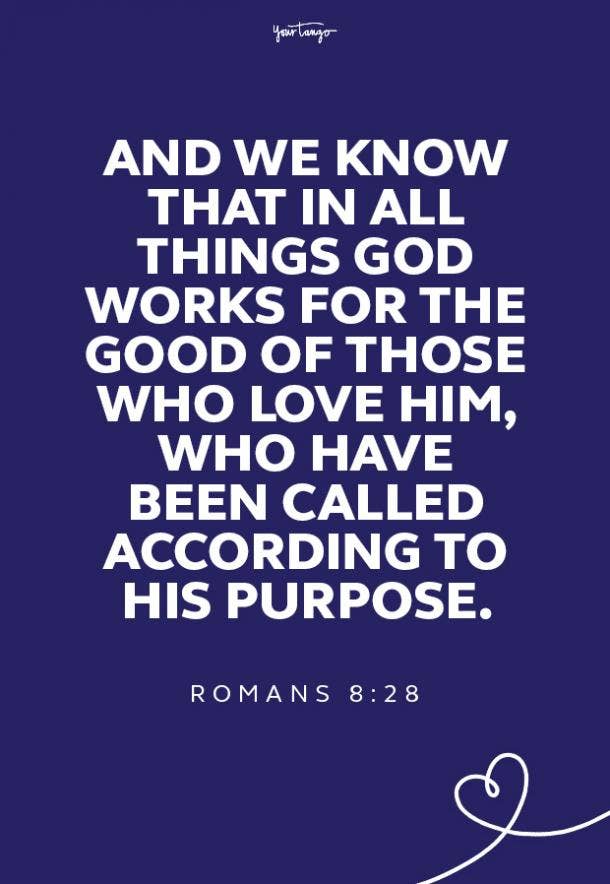 32. "When I am afraid, I put my trust in you." — Psalm 56:3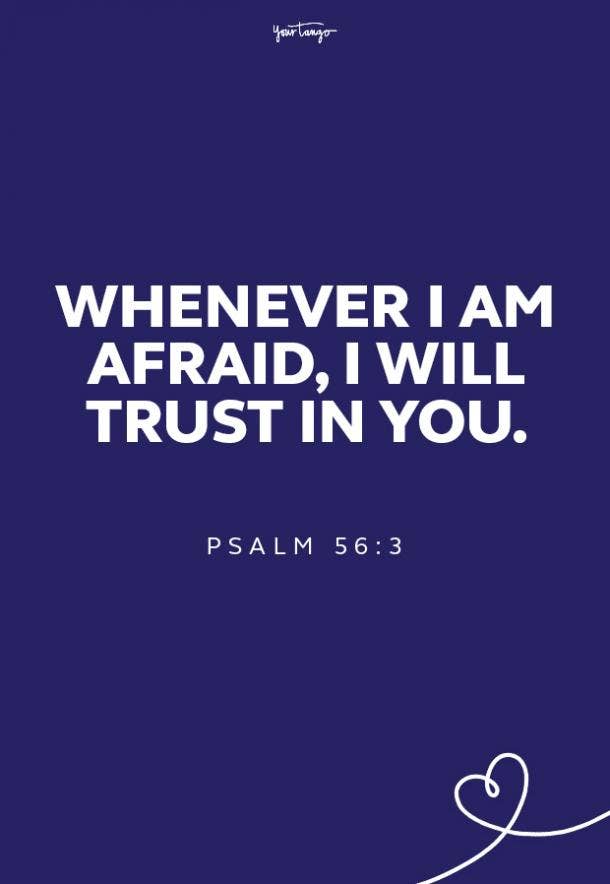 33. "For the Spirit God gave us does not make us timid, but gives us power, love, and self-discipline." — 2 Timothy 1:7
34. "For all have sinned and fall short of the glory of God..." — Romans 3:23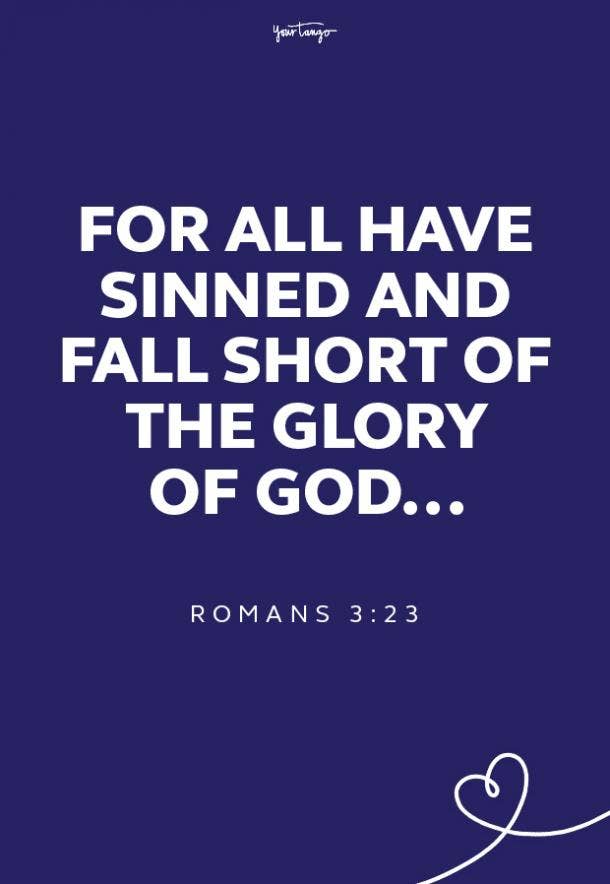 35. "I have hidden your word in my heart that I might not sin against you." — Psalm 119:11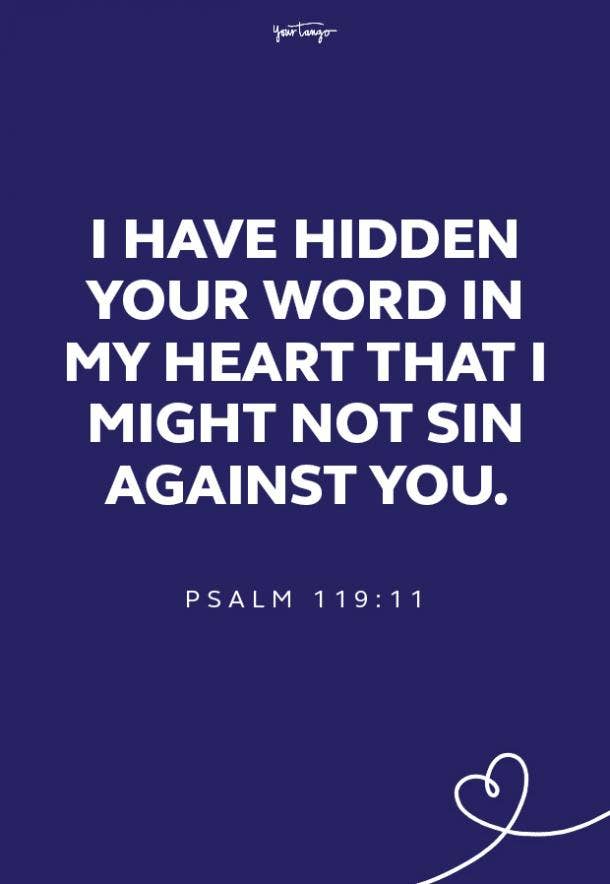 36. "The LORD is my shepherd; I shall not want. He maketh me to lie down in green pastures: he leadeth me beside the still waters."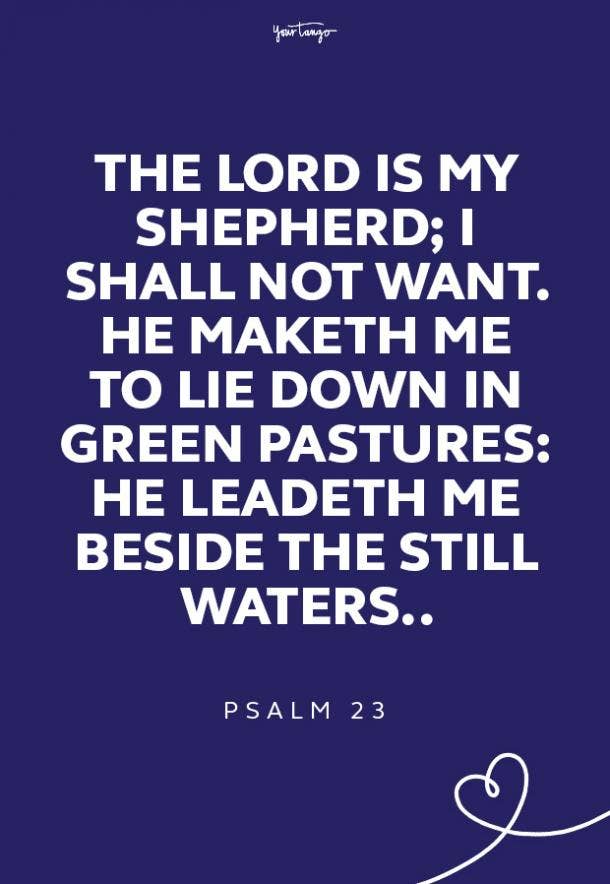 37. "Trust in the LORD with all your heart and lean not on your own understanding." — Proverbs 3:5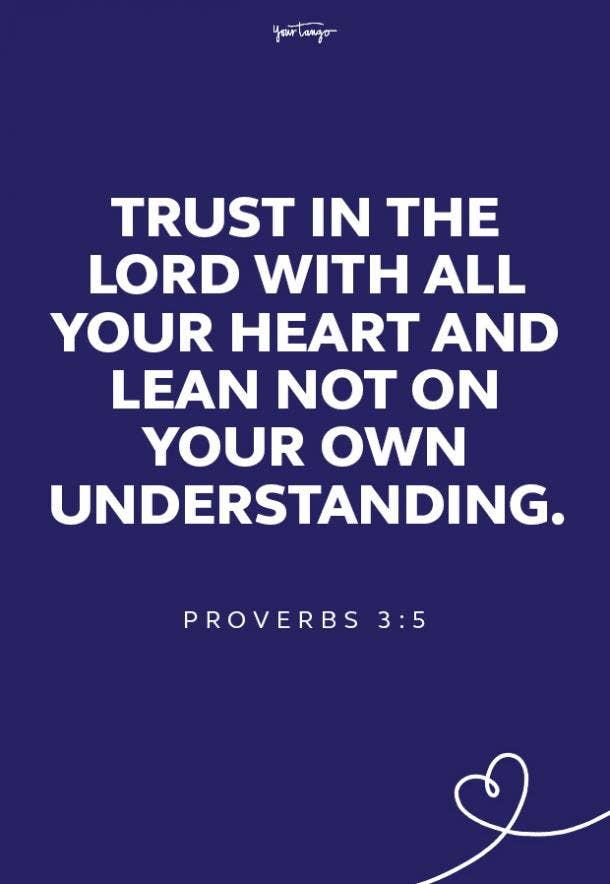 38. "Whenever I am afraid, I will trust in You." — Psalm 56:3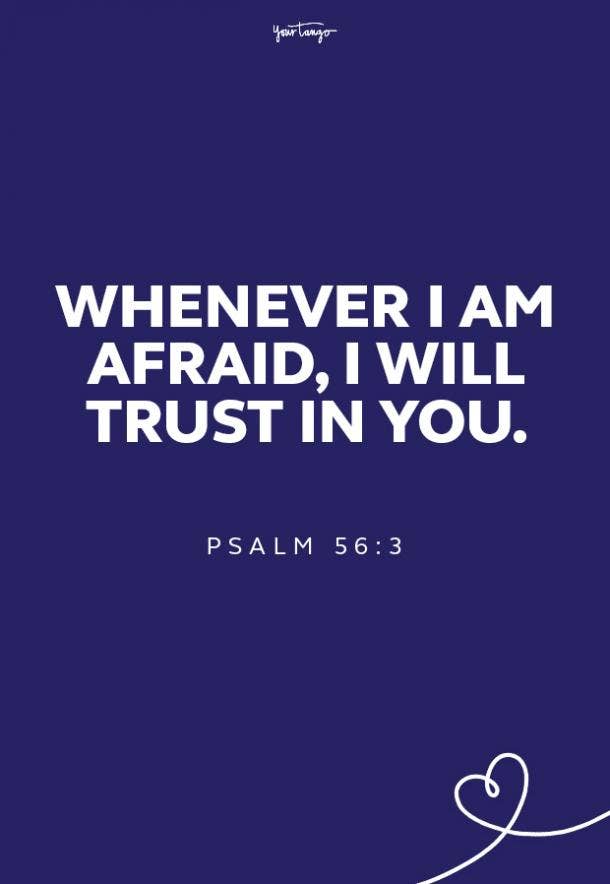 39. "Therefore submit to God. Resist the devil and he will flee from you." —  James 4:7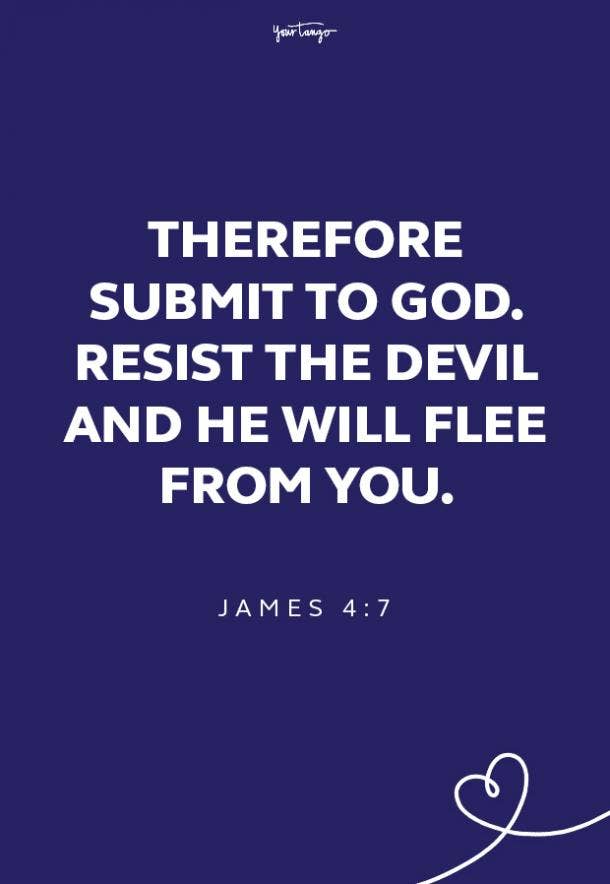 40. "Brethren, pray for us." — 1 Thessalonians 5:25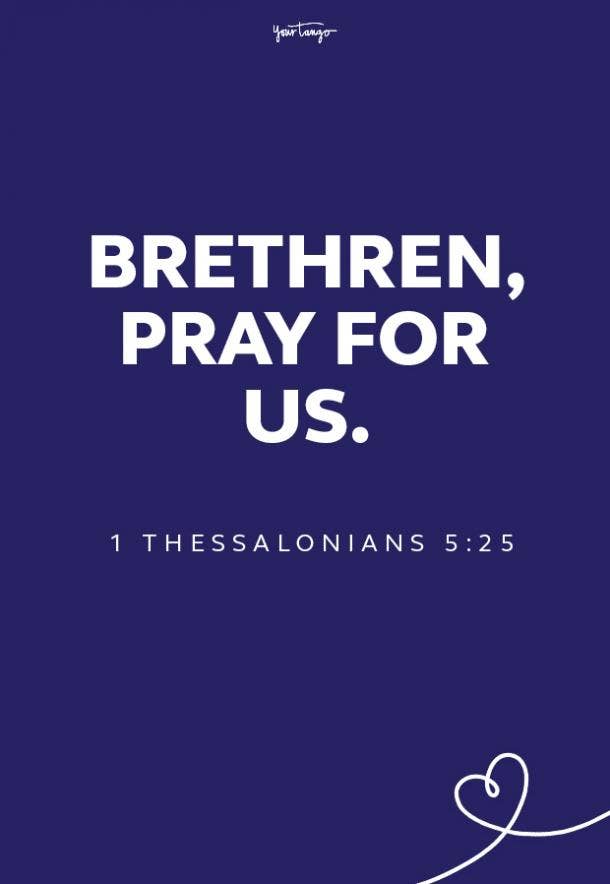 41. "The Lord is good to all, And His tender mercies are over all His works." — Psalm 145:9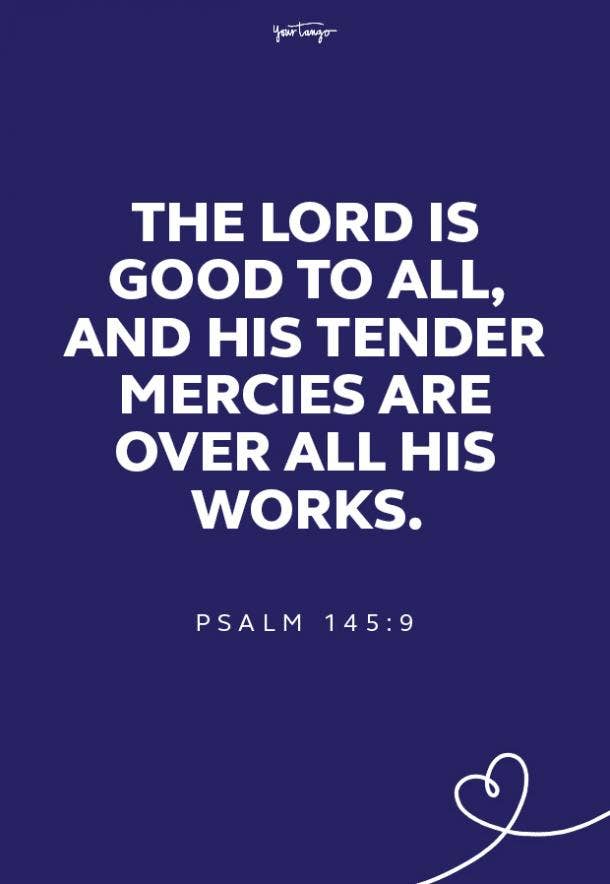 42. "In the beginning, God created the heavens and the Earth." — Genesis 1:1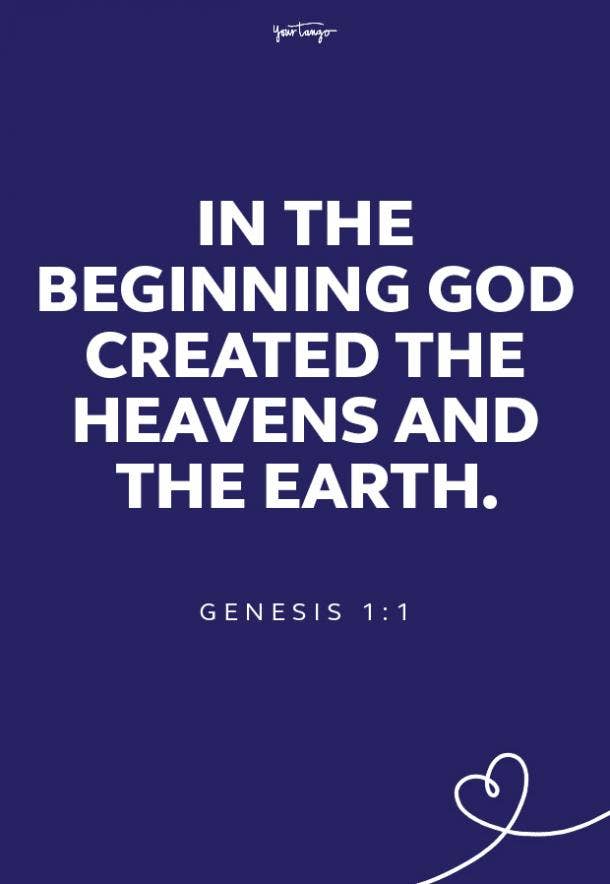 43. "For the wages of sin is death, but the gift of God is eternal life in Christ Jesus our Lord." — Romans 6:23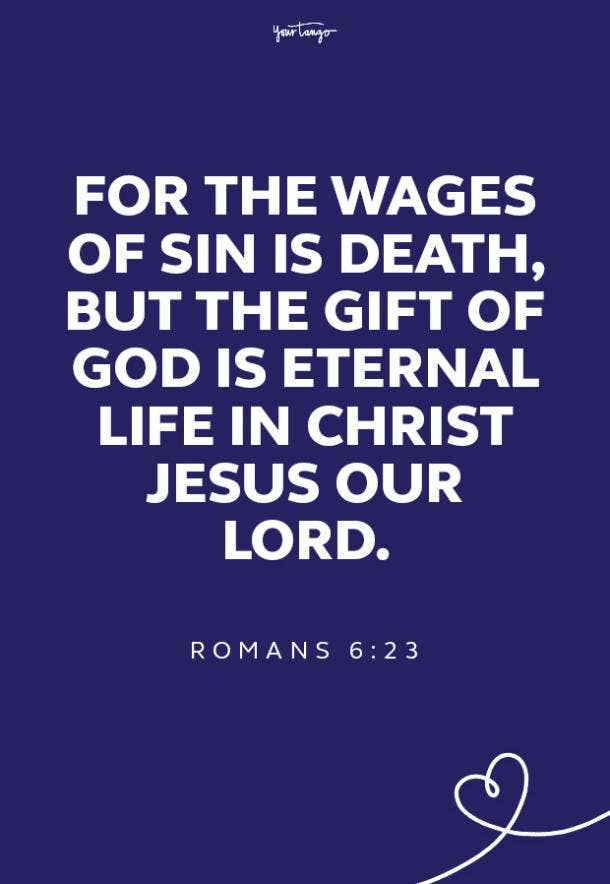 44. "For I am with you, and no one is going to attack and harm you, because I have many people in this city." — Acts 18:10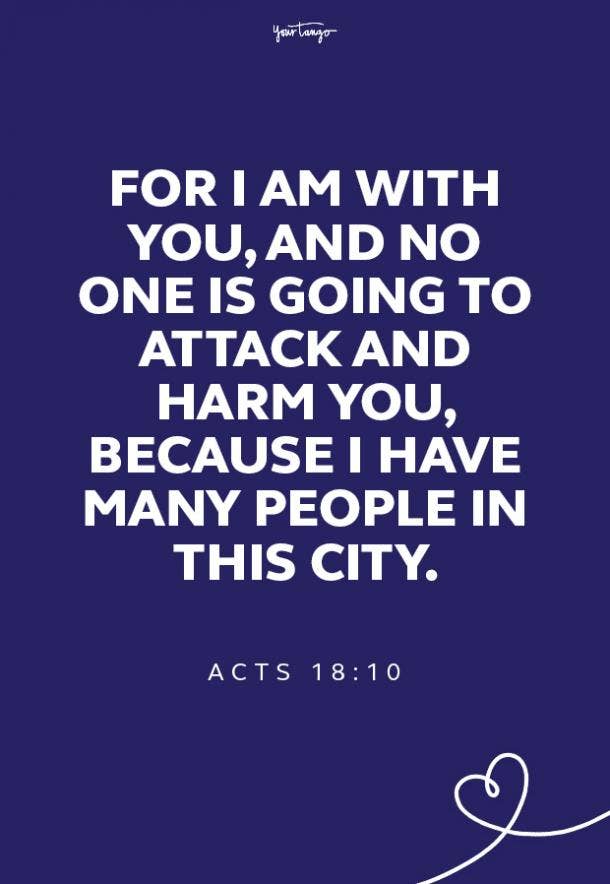 45. "Hatred stirs up strife, But love covers all sins." — Proverbs 10:12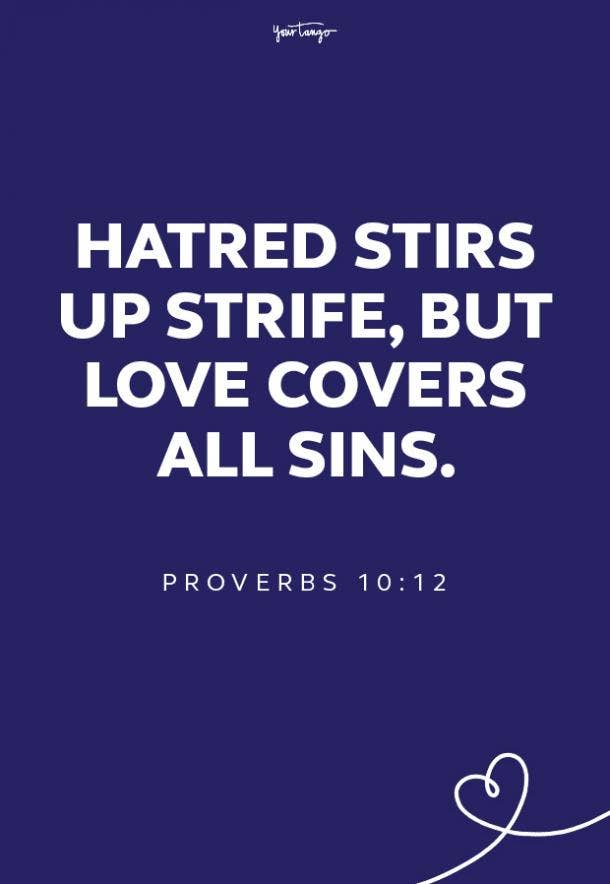 46. "Commit your works to the LORD And your plans will be established." — Proverbs 16:3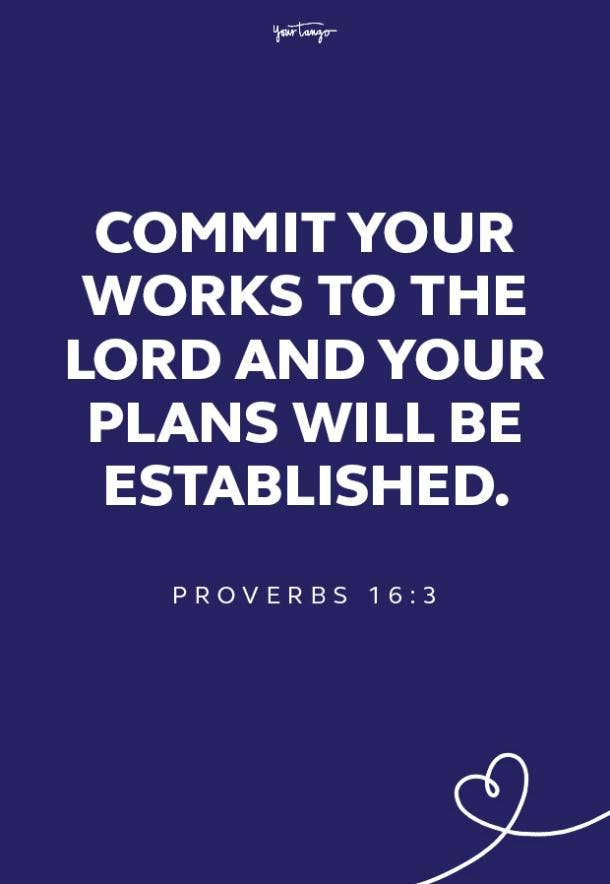 47. "This is the day the Lord has made; We will rejoice and be glad in it." — Psalm 118:24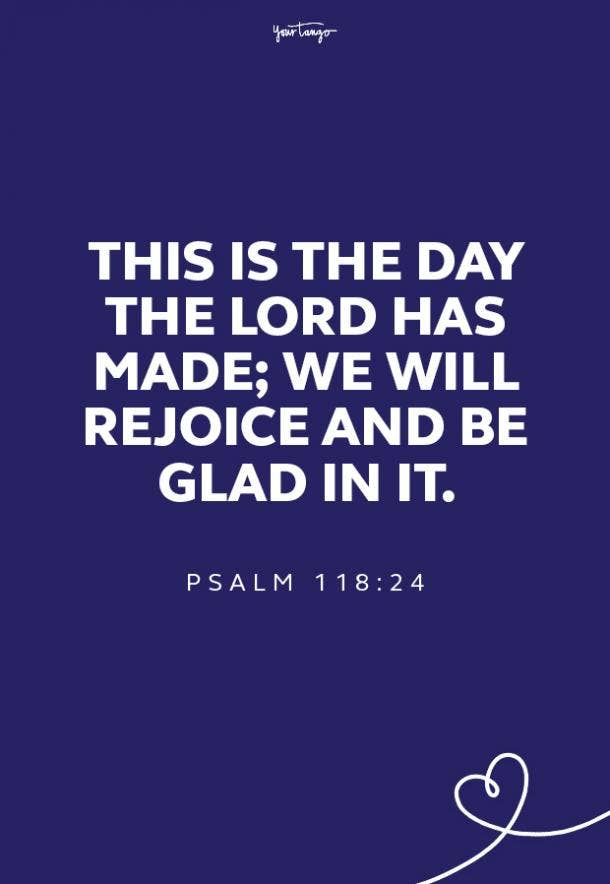 48. "Do not be anxious about anything, but in everything, by prayer and petition, with thanksgiving, present your requests to God." — Philippians 4:6
49. "The Lord will fight for you. All you have to do is keep still." — Exodus 14:14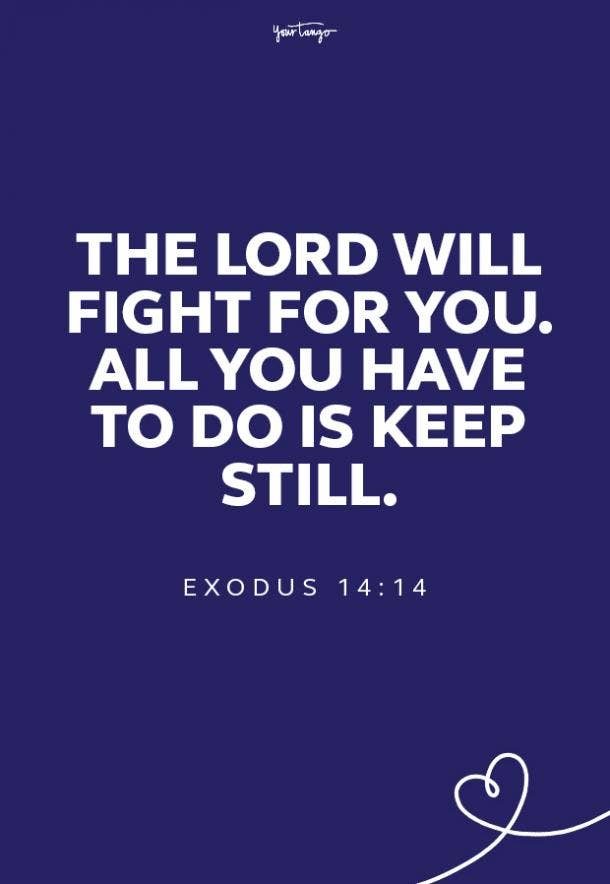 50. "Stop being angry and don't try to take revenge. I am the LORD, and I command you to love others as much as you love yourself." (CEV) — Leviticus 19:18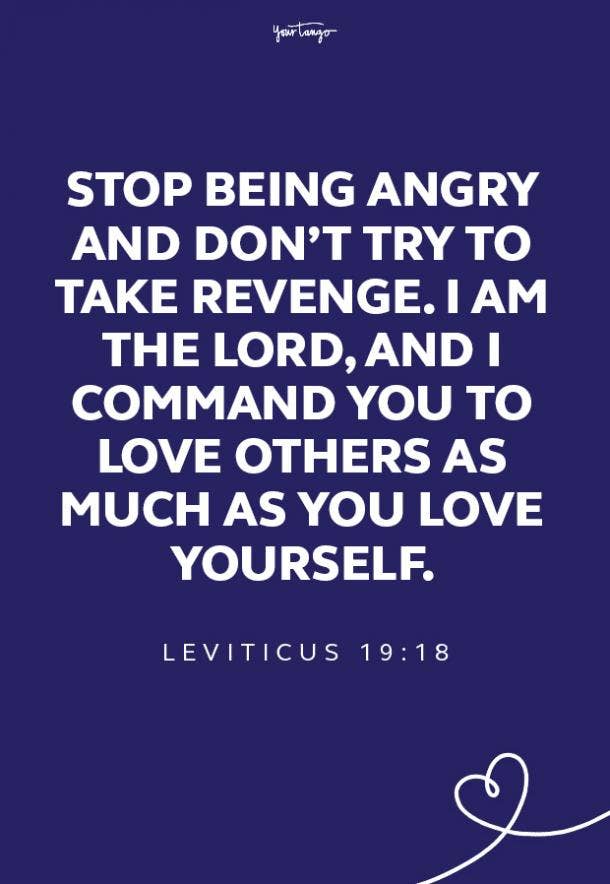 Megan Hatch is a writer at YourTango who covers love and relationships, health and wellness, and pop-culture.