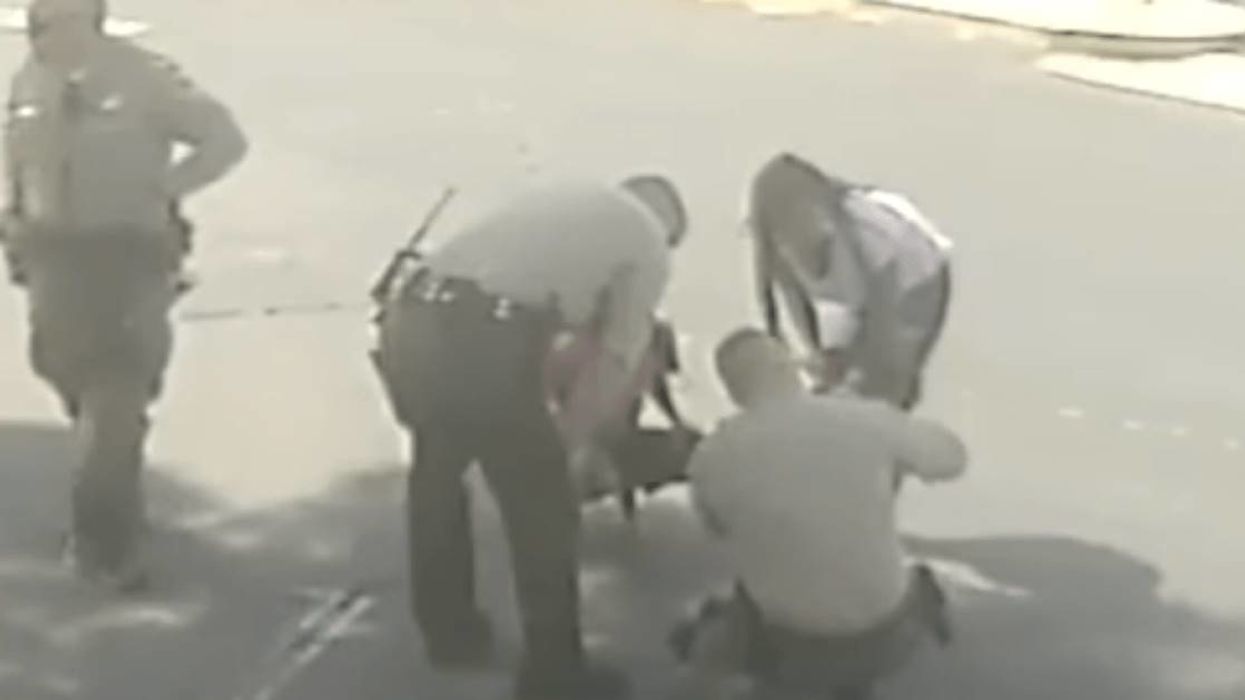 Dashcam video from a patrol car shows a Los Angeles Country sheriff saving the life of a choking 11-month-old baby. The dramatic footage is even more poignant because the mother and child had been attending a Black Lives Matter protest being monitored by the sheriffs.

The event was organized just a few days after a Minneapolis police officer murdered George Floyd, an unarmed black man, by choking him with his knee.
The incident happened on May 31 in Palmdale, California 60 miles north of downtown Los Angeles.
---
An unidentified mother and her child were among the 200 to 300 people gathered at a protest in a park when, according to the Sheriff's Department "the baby got sick, stopped breathing and lost consciousness."
The mother ran with the child across the street to a parking lot where the deputies were posted. The footage shows the mother repeatedly giving the baby back blows to clear his airway, but to no avail.


Palmdale deputy saves infant who stopped breathing

www.youtube.com


Deputy Cameron Kinsey quickly ran to the mother and assessed the baby. He "administered a mouth sweep with his finger and dislodged vomit" and the baby began to breathe again.

After the airway was cleared the deputies, mother, and her companion can be seen breathing a huge sigh of relief. Paramedics arrived shortly afterward and the baby was taken to a hospital.
At the hospital, doctors discovered that the baby had swallowed a coin that blocked his airway. The deputy dislodged the coin by turning it sideways so the child could breathe. But the coin was still in the airway when the baby arrived at the hospital.
The incident is a beautiful depiction of how people who appear to be on opposing sides of one of the most important debates of a generation can drop all of their differences over the precious life of a child.
"None of that other stuff matters," Deputy Kinsey said according to the Los Angeles County Sheriff's Department. "Just the baby."
The footage also shows the importance of understanding infant CPR. If a baby is deprived of air for more than a minute, cells in the brain begin to die. If the baby isn't able to get oxygen to the brain for over four minutes it can pass away.
For more information on how to sign up for CPR classes in your area, click here.
The video below also provides some basic information how to perform CRR on a child.


Infant CPR (Baby CPR)

www.youtube.com