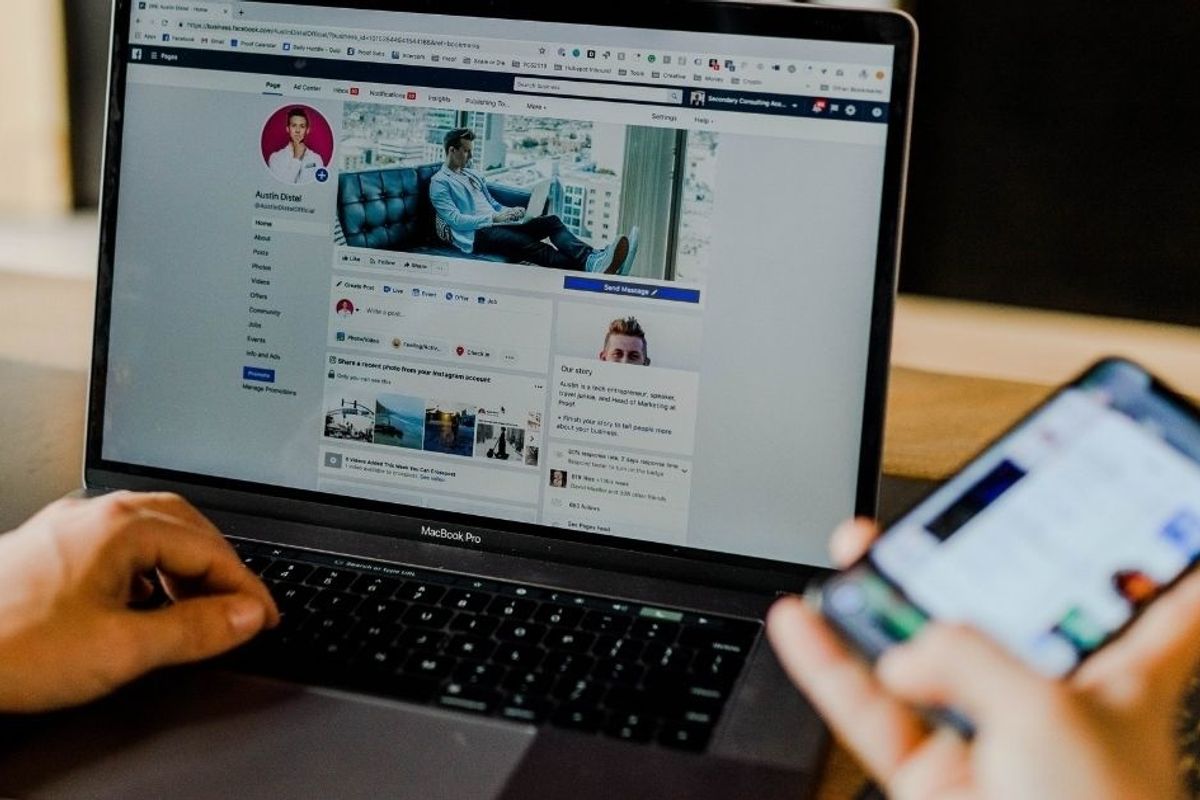 We've heard from U.S. intelligence officials for at least four years that other countries are engaging in disinformation campaigns designed to destabilize the U.S. and interfere with our elections. According to a recent New York Times article, there is ample evidence of Russia attempting to push American voters away from Joe Biden and toward Donald Trump via the Kremlin-backed Internet Research Agency, which has created a network of fake user accounts and a website that billed itself as a "global news organization."
The problem isn't just that such disinformation campaigns exist. It's that they get picked up and shared by real people who don't know they're spreading propaganda from Russian state actors. And it's not just pro-Trump content that comes from these accounts. Some fake accounts push far-left propaganda and disinformation in order to skew perceptions of Biden. Sometimes they even share uplifting content to draw people in, while peppering their feeds with fake news or political propaganda.
Most of us read comments and responses on social media, and many of us engage in discussions as well. But how do we know if what we're reading or who we're engaging with is legitimate? It's become vogue to call people who seem to be pushing a certain agenda a "bot," and sometimes that's accurate. What about the accounts that have a real person behind them—a real person who is being paid to publish and push misinformation, conspiracy theories, or far-left or far-right content?
---
The fact of the matter is that these accounts are hard to spot. The art of online psychological warfare has only gotten more and more honed—as strange as it may sound, these are highly skilled, professional-level trolls. And the more hyper-partisan and polarized our discourse become, and the more kooky conspiracy theories slip into the mainstream, the more success these trolls will have in swaying the minds of the masses.
Two professors from Clemson University have created a quiz to help us learn to spot fake accounts. In the "Spot the Troll" quiz, users examine eight sample social media accounts to determine if the account is legitimate or a disinformation tool of bad actors. You get to see the person's profile and can scroll through some of their posts. All eight accounts are real-life examples—as in they actually exist or existed—though some of them have since been removed for being troll accounts.
Not gonna lie. The quiz is really hard. I feel pretty good about my ability to spot fake accounts, and I got a 6 out of 8. I'd be super impressed if someone were able to get a perfect score. But Darren Linvill, one of the quiz creators, pointed out that a perfect score is not the point.
"This quiz is about the journey, not the destination," Linvill told the Charleston City Paper. "I don't care what your score is. I care that you went through it and thought about it. Our goal is to get people to consider who they're engaging with, who they are retweeting and not do it lightly because their accounts are the tools of disinformation. Disinformation doesn't spread without people spreading it."
The quiz is part of Clemson's new Media Forensics Hub, which is designed to explore innovative ways to evaluate social media and help people spot and stop disinformation.
You can take the quiz cold, or take the advice of Linvill as you try to determine which accounts are real.
"The main thing is to be wary," Linvill told City Paper. "When something looks too good to be true, it probably is. And at the end of the day, strangers don't always have your best interests at heart. There are signs one can look for that someone is a real human being. Trolls don't have depth."
Take the quiz here: spotthetroll.org.