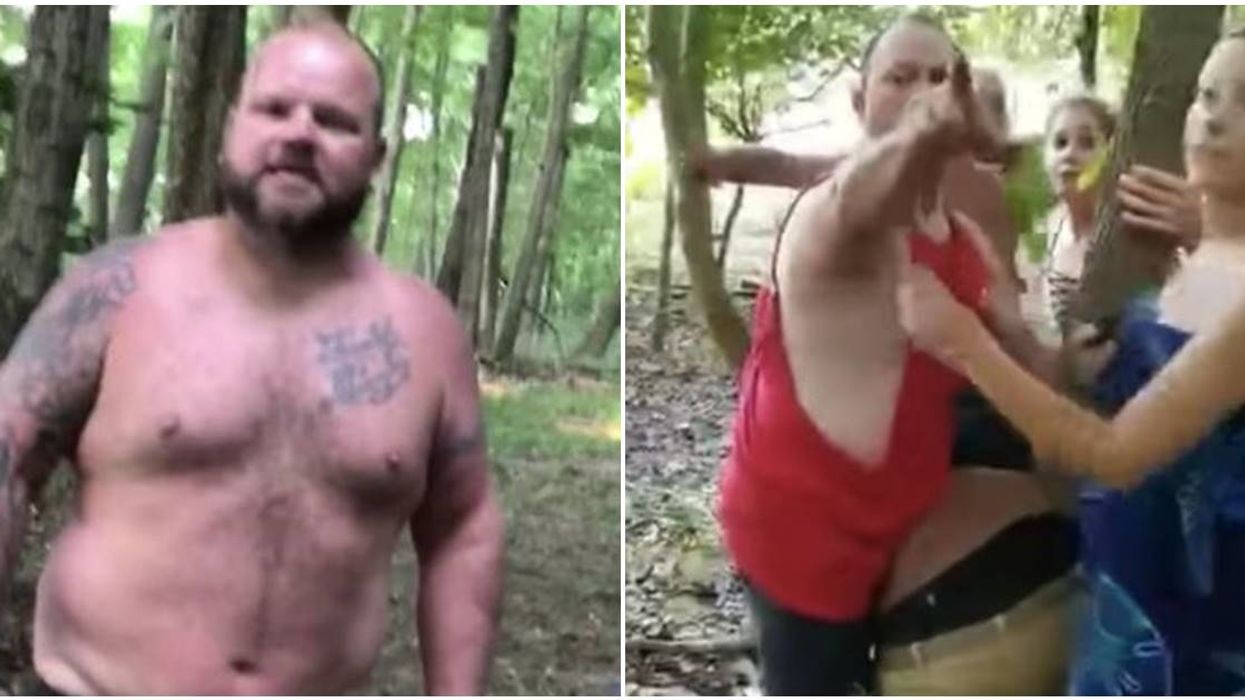 Vauhxx Booker, a civil rights activist from Bloomington, Indiana, claims that a group of white men threatened to lynch him during an altercation on July 4 near Lake Monroe, but he was saved by onlookers who intervened.

Video taken during the incident shows he was held down by a group of men who pinned him to a tree in a wooded area. Booker says that while he was being held down, the men threatened to break his arms, repeatedly said "get a noose," and told his friends to leave the area.
The men later let him go after being confronted by onlookers who gathered at the scene.
The incident began, according to Booker, when he and his friends were making their way to the lake to see the lunar eclipse when a white man on an ATV told them they were trespassing. When Booker and his friends continued to walk to the lake, the man on the ATV and his friends allegedly shouted "white power" at them, which is when things turned violent.
---
Booker says that one man wore a hat with the confederate flag.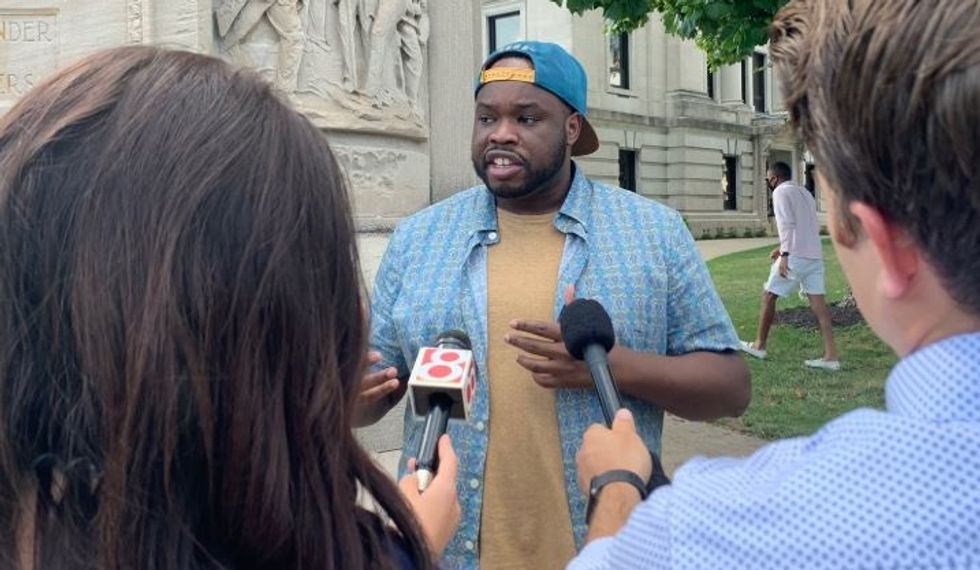 Booker recounting the story to reporters on Monday.via Cameron Ridle / Twitter
"I don't want to recount this, but I was almost the victim of an attempted lynching," he later wrote on Facebook. "I don't want this to have happened to me or anyone. It hurts my soul and my pride, but there are multiple witnesses and it can't be hidden or avoided."

Multiple people recorded portions of the incident on their camera phones. In the videos, the white men can be heard calling someone a "nappy-headed bitch" and insulting "liberals."


Video documentation of Bloomington resident Vauhxx Booker being attacked, July 4, 2020

www.youtube.com


The altercation caught the attention of other people making their way to the lake who intervened by filming the incident, calling the Department of Natural Resources, and demanding they let Booker go.

"I'm here alive today because folks stopped being bystanders. They didn't just film me," Booker said at a protest on Monday adding that their actions, "affirmed that black lives matter."
In his Facebook post, Booker says that the crowd refused to leave him to be killed by the men.
According to witnesses, it took DNR agents one to two hours to arrive at the scene of the altercation. Booker says they refused to make any arrests.
"They left a clear and present danger loose in our community," Booker said of the DNR officers. "I don't have a doubt that if it would have been five Black men who had attacked a white man, they would have been in jail that night."
The DNR says that the incident is still under investigation. Booker's lawyer believes that arrests will be made soon.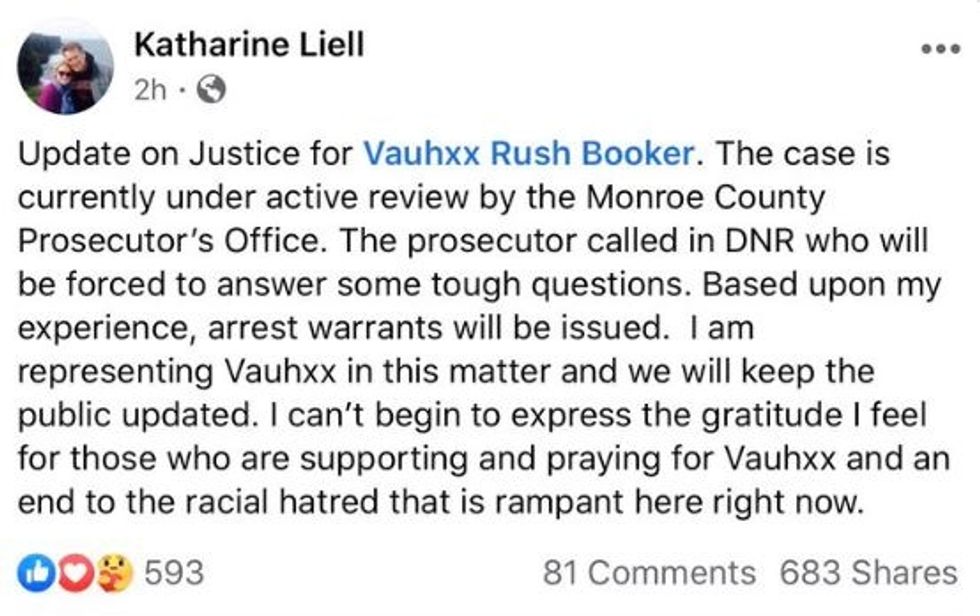 On Monday, a Black Lives Matter group gathered in Bloomington, Indiana to protest the incident and support Booker.

The peaceful protest ended in violence when a red car sped through the gathering injuring two people who hung on as it drove away. The driver of the car has not been identified.
"The 35 year-old man that had clung to the side of the vehicle suffered abrasions to his arms as a result of falling from the vehicle. The 29 year-old woman that had been on the hood was said to have been knocked unconscious and suffered a laceration to her head," the Bloomington Police Department wrote, according to NBC News.



Today I saw a car purposefully plow into #BLM protesters in Bloomington, IN. One woman was hit up onto the windshie… https://t.co/h5MU8shtxi

— Philosopher Queen (@Philosopher Queen)1594088169.0

The incident near Lake Monroe is another example that racially-motivated violence is still a problem that must be confronted. It also shows why the goals of the growing Black Lives Matter movement gaining traction across the country are so vital to the survival of people of color.

The bystanders who wouldn't let Vauhxx Booker be the next victim is an inspiring example of what can happen when allies step in and refuse to accept violence. Wouldn't it be great if the cops who stood by allowed George Floyd to be murdered did the same thing?
"We need to stop being bystanders," Booker said on Monday. "I'm here today because folks stopped being bystanders."