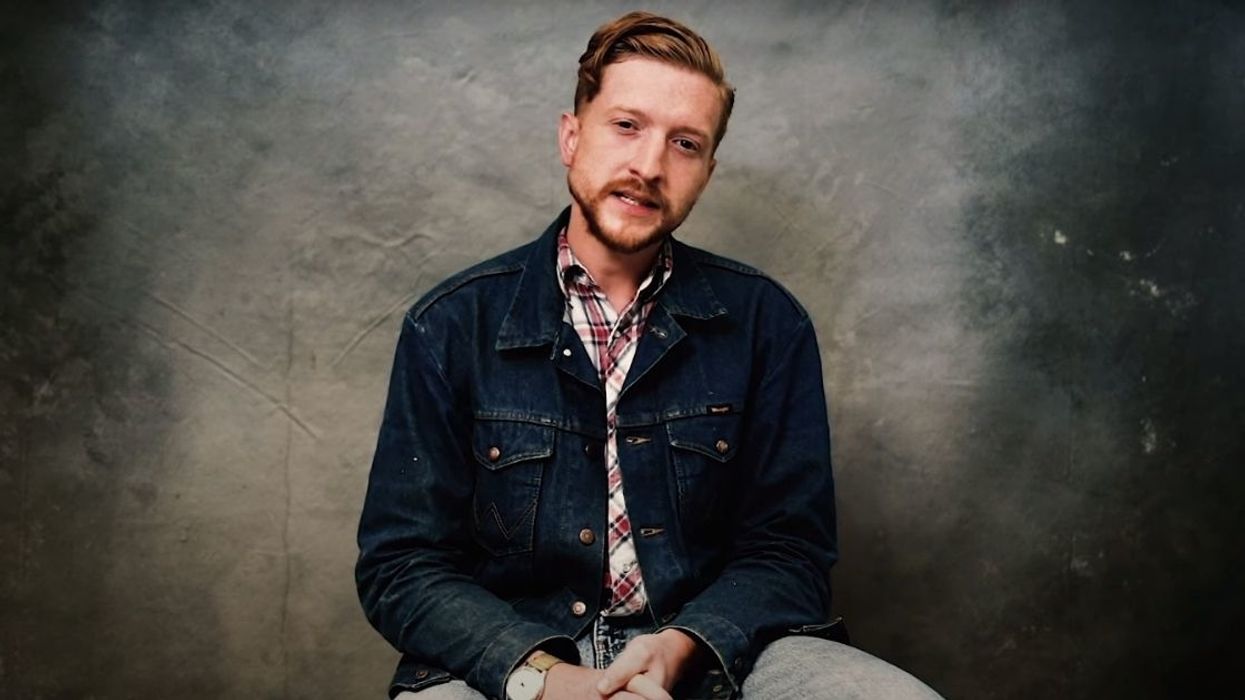 Biases, stereotypes, prejudices—these byproducts of the human brain's natural tendency to generalize and categorize have been a root cause of most of humanity's problems for, well, pretty much ever. None of us is immune to those tendencies, and since they can easily slip in unnoticed, we all have to be aware of where, when, and how they impact our own beliefs and actions.
It also helps when someone upends a stereotype by saying or doing something unexpected.
Fair or not, certain parts of the U.S. are associated with certain cultural assumptions, perhaps none more pinholed than the rural south. When we hear Appalachia, a certain stereotype probably pops up in our minds—probably white, probably not well educated, probably racist. Even if there is some basis to a stereotype, we must always remember that human beings can never be painted with such broad strokes.
Enter Tyler Childers, a rising country music star whose old-school country fiddling has endeared him to a broad audience, but his new album may have a different kind of reach. "Long Violent History" was released Friday, along with a video message to his white rural fans explaining the culminating track by the same name. Watch it here:
---


A message from Tyler.

www.youtube.com


Childers shared that he has no intention to be preachy, describing the humbling reality of being six months sober. "But as a person who has been given a platform by providence, luck, support, and working at it, I feel undeserving of the grace this world has given me, and I would find it a waste were I not to try and use it to make some good."

He talked about the moment we're in and what prompted him to write an album of music that captures this moment, calling on people to empathize with other individuals or groups. And he directed his message to a specific audience by placing the movement for Black lives into a context that rural white Americans like himself might more easily relate to.
"What if we were to constantly open up our daily paper and see a headline like 'East Kentucky Man Shot Seven Times on a Fishing Trip' Read on to find the man was shot while fishing with his son by a game warden, who saw him rummaging through his tackle box for his license and thought he was reaching for a knife. What if we read a story that began, 'North Carolina man rushing home from work to take his elderly mother to the E.R. runs stop sign and was pulled over—beaten by police when they see a gun rack in his truck.'
Or a headline like 'Ashland Community and Technical College Nursing Student Shot in Her Sleep.' How would we react to that? What form of upheaval would that create? I'd venture to say if we were met with this type of daily attack on our own people, we would take action in a way that hasn't been seen since the Battle of Blair Mountain in West Virginia."
The Battle of Blair Mountain was the largest armed uprising since the American Civil War, led by union coal miners and supporters in 1921. After years of labor disputes, miners and coal companies clashed violently in a gunfight between thousands of miners, coal company supporters, and law enforcement. After private planes hired by the sheriff dropped two homemade pipe bombs and federal troops were brought in, the miners' siege of Blair Mountain ended.
So...yeah.
"And if we wouldn't stand for it," Childers continued, "why would we expect another group of Americans to stand for it? Why would we stand silent while it happened? Or worse, get in the way of it being rectified? I've heard people from my Appalachian region say that we wouldn't act the way we've seen depicted on various media outlets. But I've also seen grown folks beat each other up the day after Thanksgiving for TVs and teddy bears. And these aren't things these communities have lost. These are sons and daughters, brothers and sisters, and cousins, mothers and fathers. Irreplaceable threads within their family fiber torn from their loved ones too soon with no justice, and they are demanding change. Same as I expect we would."
Here's the video of Childers' title track, "Long Violent History."


Tyler Childers - Long Violent History (Audio)

youtu.be


In particular, sit with these verses a minute:
Now, what would you give if you heard my opinion
Conjecturin' on matters that I ain't never dreamed
In all my born days as a white boy from Hickman
Based on the way that the world's been to mе?
It's called me belligеrent, it's took me for ignorant
But it ain't never once made me scared just to be
Could you imagine just constantly worryin'
Kickin' and fightin', beggin' to breathe?