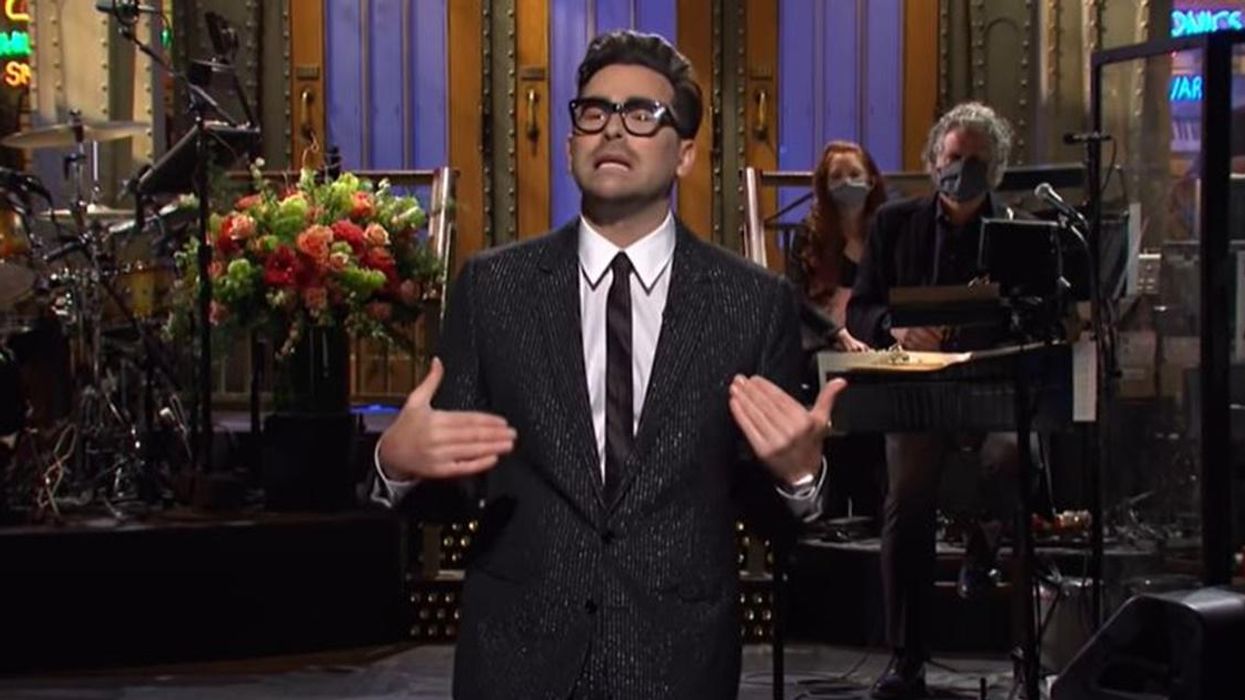 Through 46 seasons, "Saturday Night Live" has had its ups and downs. There were the golden years of '75 to '80 and, of course, the early '90s when everyone in the cast seemed to eventually become a superstar.

Then there were the disastrous '81 and '85 seasons where the show completely lost its identity and was on the brink of cancellation.
---
But for all the times it's been proclaimed "Saturday Night Dead" by the press, viewers keep coming back because a bad cast or writers' room never lasts too long.
The current season, 46, started off a bit rocky then hit its groove over the past four episodes. In fact, it's enjoying its best ratings in four years and is ranked number one among all comedies on both broadcast and cable in the adults 18-49 demographic.

The "Amusement Park" sketch where a group of teens (Nick Jonas, Kyle Mooney, Mikey Day, Heidi Gardner, Ego Nwodim) struggle to pair up before going on an amusement park ride was a highlight of last week's episode.


Amusement Park - SNL

www.youtube.com


One reason why "Saturday Night Live" has been so good over the past few episodes could be due to a new, wholesome tradition started by former "Schitt's Creek" star Dan Levy. After hosting his episode on February 6, Levy left a note for the next host, Regina King, on the dressing room mirror.

"Regina! You got this! Much love, Dan," he wrote.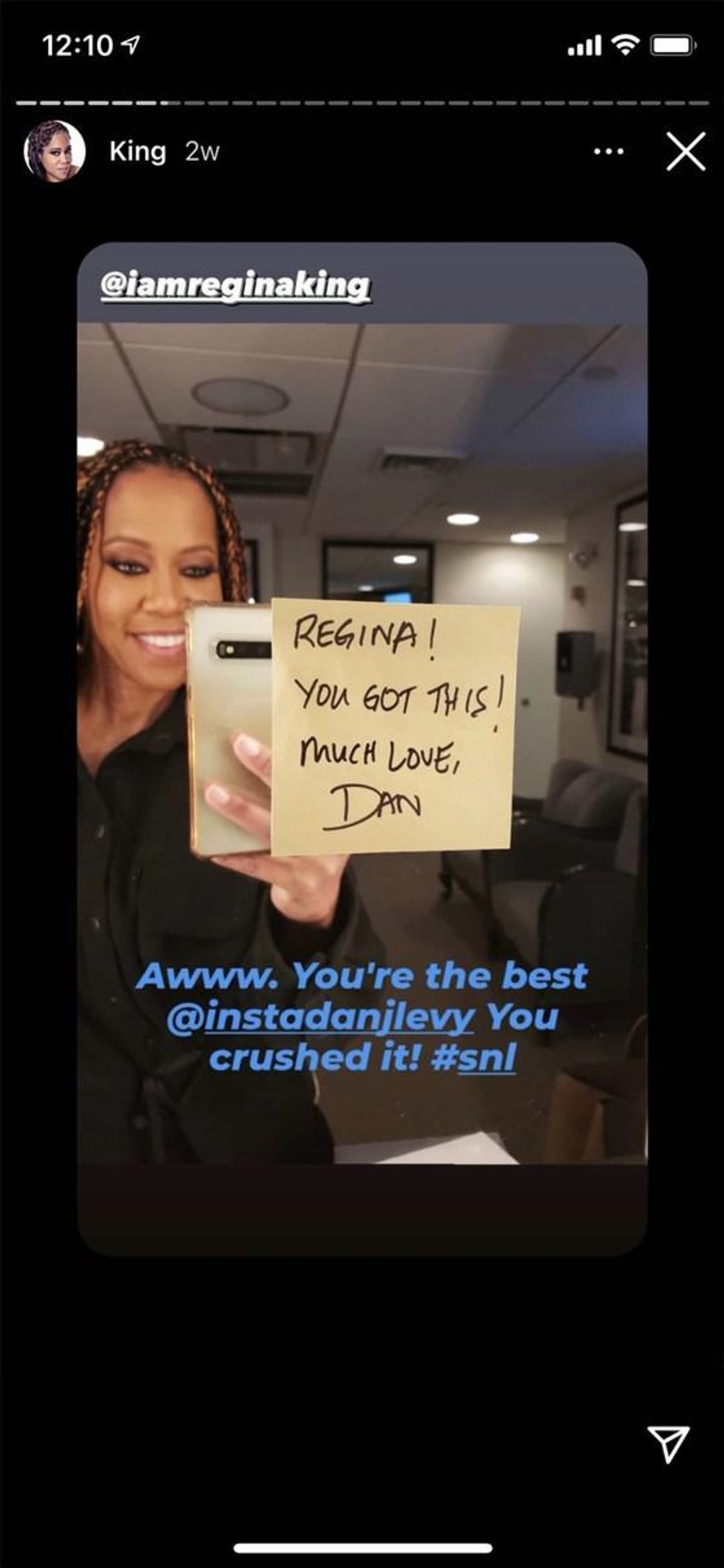 via Iamreginaking / Instagram
Then, after King's performance, she left a note for the next week's host, "Bridgerton" star Regé-Jean Page.
"Regé-Jean, You got next and you are going to be amazing! I'm a big fan. Regina K.," she wrote.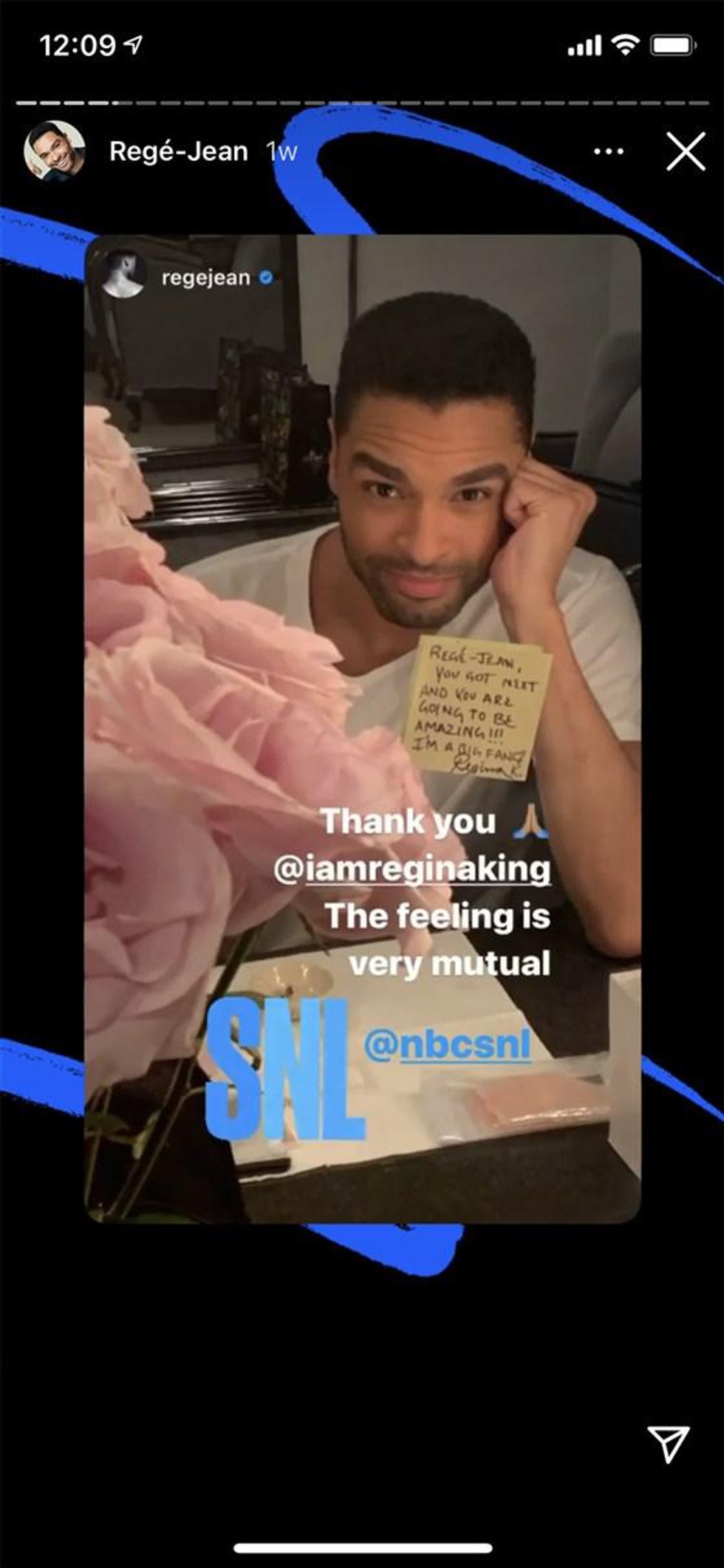 via Regejean / Instagram
Page then left a note for last week's host, Nick Jonas. Jonas needed some extra encouragement as he was the host and musical guest at the same time.
"Just have the BEST time Nick! Rege," he wrote.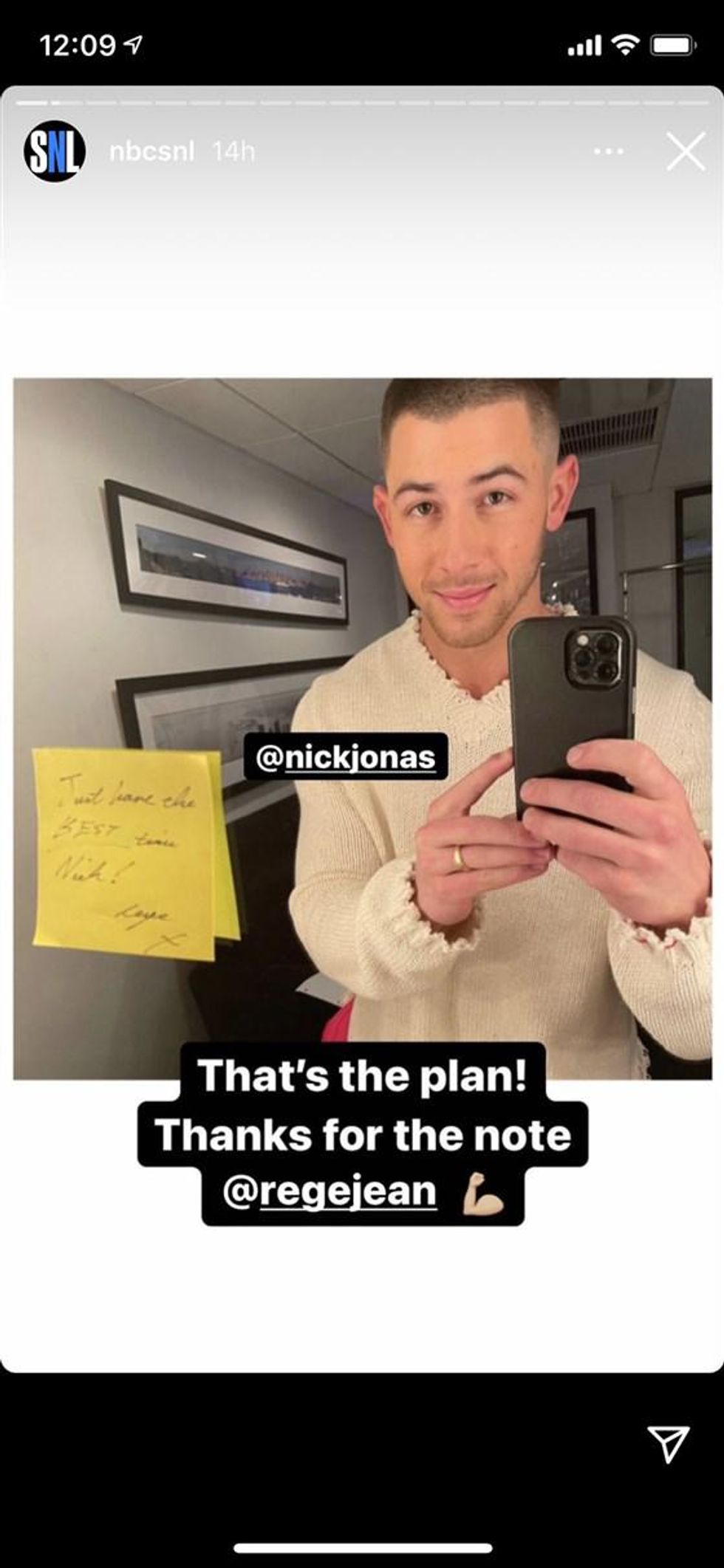 via nbcsnl / Instagram
Now, no one knows if Jonas wrote an encouraging Post-it of encouragement for the next host, SNL mainstay Maya Rudolph. But her episode will air after a month-long break, on March 27.

One thing is for sure, that Post-it is going to have to be extra sticky to stay up that long.
Although no one has confirmed whether Levy started the tradition, if it was going on in the past, it wasn't discussed publicly.
But it's a great way for one person who's had the honor of hosting to pass the torch to the next. No matter how talented the next host will be, there's no doubt they'll have the jitters. Hosting SNL is no easy task, you have one week to be the headliner of a 90-minute show where the lines, costumes, and sets are constantly changing.
Plus, you have to be able to stand out among a team of seasoned improv artists who do it every week. So, nice job, Dan. Hopefully your tradition continues until the last episode of the season when the last host's Post-it reads, "Who whom it may concern … the host for the first episode of the 47th season hasn't been chosen yet, but I hope you do great."