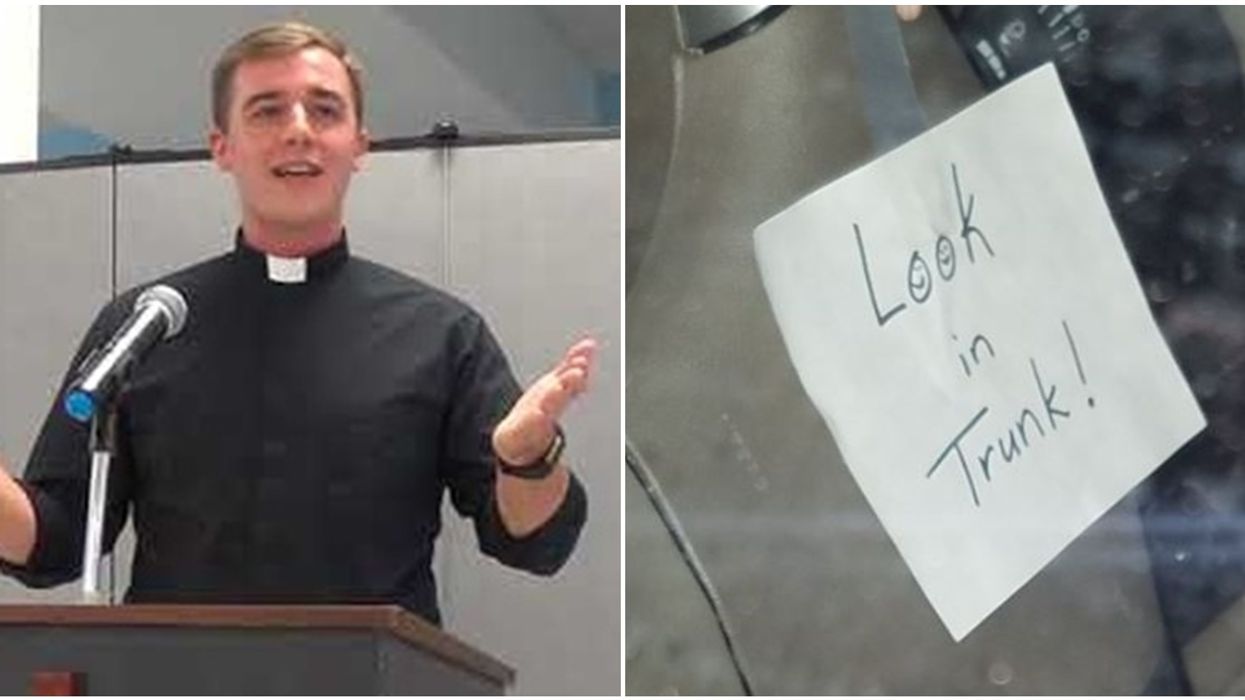 Father Alek Schrenk is known as one of the "9 Priests You Need to Follow on Twitter." He proved his social media skills Sunday night after finding a creepy note on a parked car and weaving a lurid Twitter tale that kept his followers on the edge of their pews.

Father Schrenk was making his nightly walk of the church grounds to make sure everything was fine before retiring to the rectory, when he found a car parked by itself in front of the school.
Curious, he looked inside the car and saw a note that made his "blood run cold" attached to the steering wheel. "Look in trunk!" the note read. What made it extra creepy was that the two Os in "look" had smiley faces.
---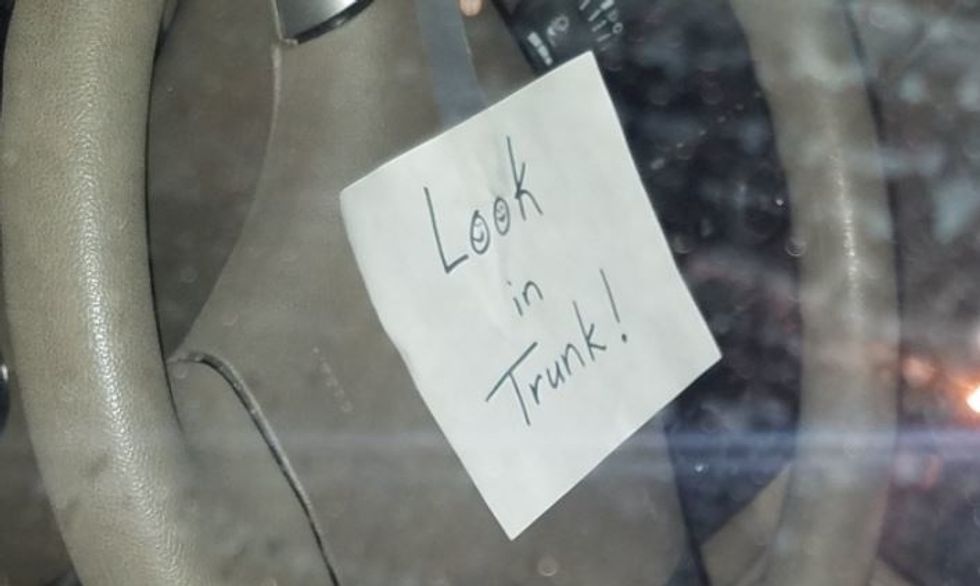 via @frajds / Twitter
These were either the words of a nice parishioner or a diabolical criminal.
After posting a photo of the car and the note on Twitter, he asked his nearly 12,000 followers: "How do you think this situation resolves?"
"I'd say it resolves into a Stephen King novel," one follower said. Another thought the priest should get away from the car and immediately call the police.
After peaking his audience's curiosity, he told the bone-chilling tale of the car with the "Look in the trunk!" note on the steering wheel.

@frajds / Twitter